at home with HELLO CUP Founders: Robyn mclean and mary bond
Interviewed By: Nateisha Scott
As small business are pivoting and digging deep in the current situation, using this time to reflect and build, we speak with the Female Co-Founders of Hello Cup to discuss how they built the brand to where it is today, the hardships that they have faced and how they continue to push forward under new pressures of the current pandemic.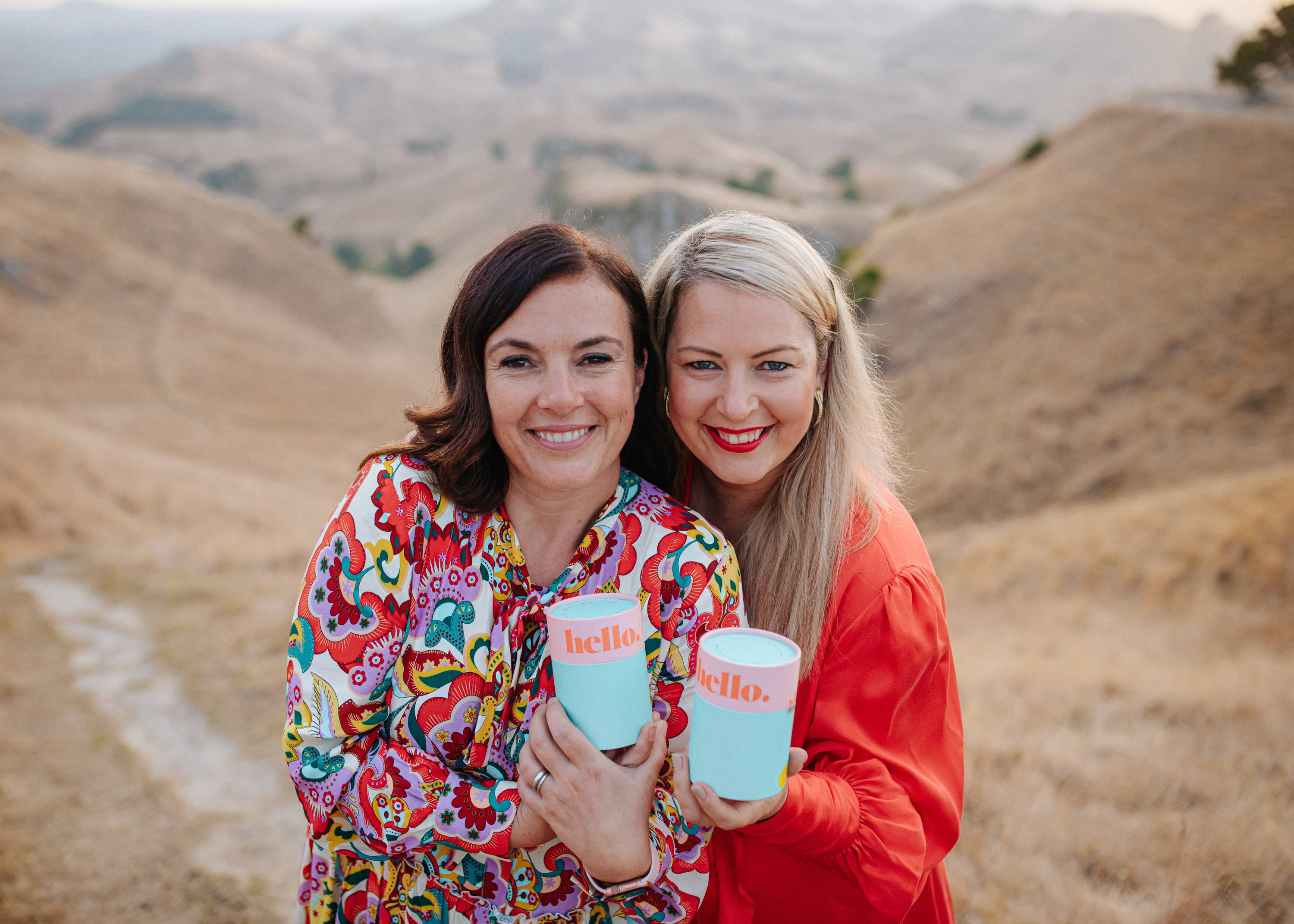 NS: Why and how did the brand start?
Hello Cup: The Hello Cup was launched in late 2017 by Robyn and I. We've been best friends since we were 11 years old and although we took different career paths we always wanted to run a fun and worthwhile business together. Both Robyn and I have battled difficult periods over the years and when Robyn first tried a menstrual cup (after years of thinking about it but being too scared to take the leap) it was immediately life-changing for her in terms of how much easier it was to manage her heavy periods. It wasn't perfect though and so that's when we talked and came up with the idea to create the highest quality, most comfortable, and beautiful menstrual cup we could.
NS: What hardships were experienced along the way?
Hello Cup: When we started the Hello Cup, Robyn and I basically did everything. It was a steep learning curve for the both of us, Robyn has worked in journalism and communications and I worked as a nurse so many aspects of running a business (like financial stuff, strategy and business plans) were completely foreign to us. We have had a huge amount of support from some amazing people along the way though and we have always trusted our instincts when making the big decisions at The Hello Cup.
NS: What was it about a brand aimed at women that was so important to you?
Hello Cup: Robyn and I are both the mothers of daughters. We want them to be able to aim high and achieve their dreams. We believe that women have the unique ability to be strong, bold and brave as well as being supportive and collaborative in the way they work together. We also know that women can be driven by kindness rather than power, while still being feisty and funny,We know that all these attributes are true of our Hello Cup customer so we work hard to create a company that works with and supports these women. Women supporting other women to achieve their goals and dreams is something we will always encourage and endorse at Hello Cup.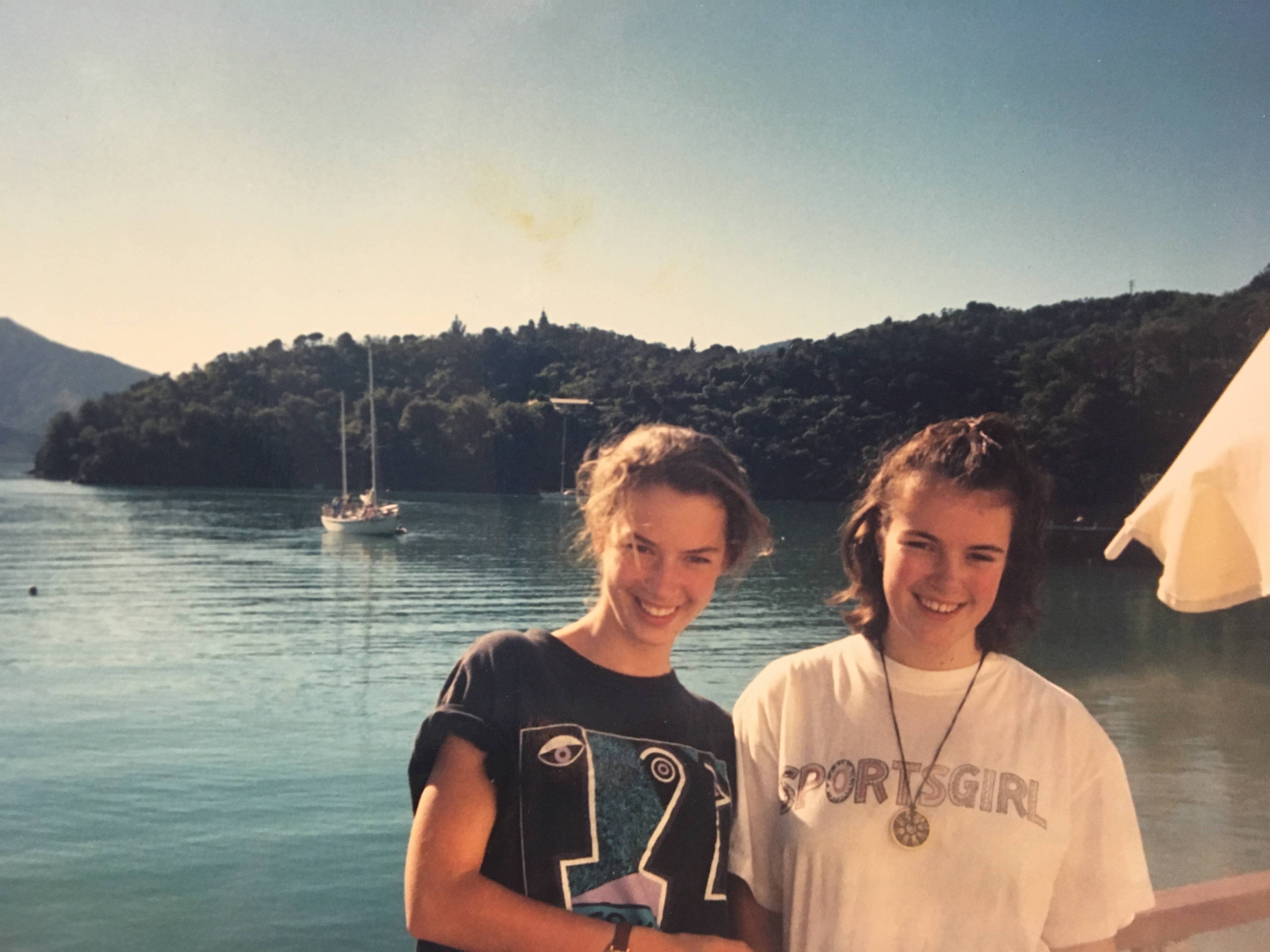 NS: With the current situation, what has the adjustment over the last few months been like for you?
Hello Cup: Covid 19 has been the craziest time. The Hello Cup is based in New Zealand and so for a
period of time it felt like we were watching the effects of the virus unfold in other countries wondering when our time would come. When New Zealand did go into lockdown, life instantly changed for everyone because our lockdown rules were very strict. However, periods don't stop for lockdowns so we were luckily considered an 'essential business' and were able to keep trading and continue to ship menstrual cups to those who needed them.. As supermarkets ran out of period supplies such as pads and tampons, it became even more important for us to be able to supply a more sustainable, more affordable option for people who were stuck at home.
NS: How are you staying motivated?
Hello Cup: Staying productive when it's hard to remember what day of the week it is or when you actually last washed your hair is pretty bloody hard! I think it's really important to remember that this is a time like no other. Access to healthcare, financial stress and isolation from loved ones are just
some of the pressures we find ourselves under at this time. So I reckon it's super ok if your
productivity is not always 100%. I think having a plan is always a good place to start, it doesn't
need to be fancy but it does need to combine not only what you need to get done in a work
capacity but also what you need to make a priority to maintain your physical and emotional well
being. Also just remember you can't guarantee when your next shopping trip will be so never
underestimate your essential chocolate stash levels (one block? Are you kidding me?).
NS: What do you consider as self-care and do you have any rituals that helps ground you during this period?
Hello Cup: For me, the last two months have been particularly busy. Our health system, like many, has
been under a lot of strain. So during this time the running of the Hello Cup has mostly been done by Robyn and our insanely awesome team, while I have been working in a greater capacity as a nurse at a hospice in my hometown of Wellington New Zealand. I suppose the increased risk of exposure to Covid 19 for me, as well as balancing caring for my family and working on our business has felt like a lot at times. I am not someone who copes particularly well when I am tired so self care has been really important. Basically it comes in three different forms - good food, good tv and exercise. I have a love/hate relationship with running and I can spend a huge amount of time talking myself out of going. So for me it has to be an everyday thing, just a short run mostly but every day no excuses. It's so lame I know but I even have a wall calendar that I add a love heart to every day I run. Works for me and I know that the
benefits to my mental health by exercising every day are really massive.
NS: The first thing you will do once the restrictions are lifted?
Hello Cup: One of the absolute joys of running a business with your best friend is the time you get to spend together. Robyn and I have travelled a lot in order to grow the Hello Cup. We actually live in
different cities, so the lockdown has meant we have not seen each other at all (except for those never ending Zoom calls!) So when restrictions are over it might be time for a proper catch up, wine definitely included.