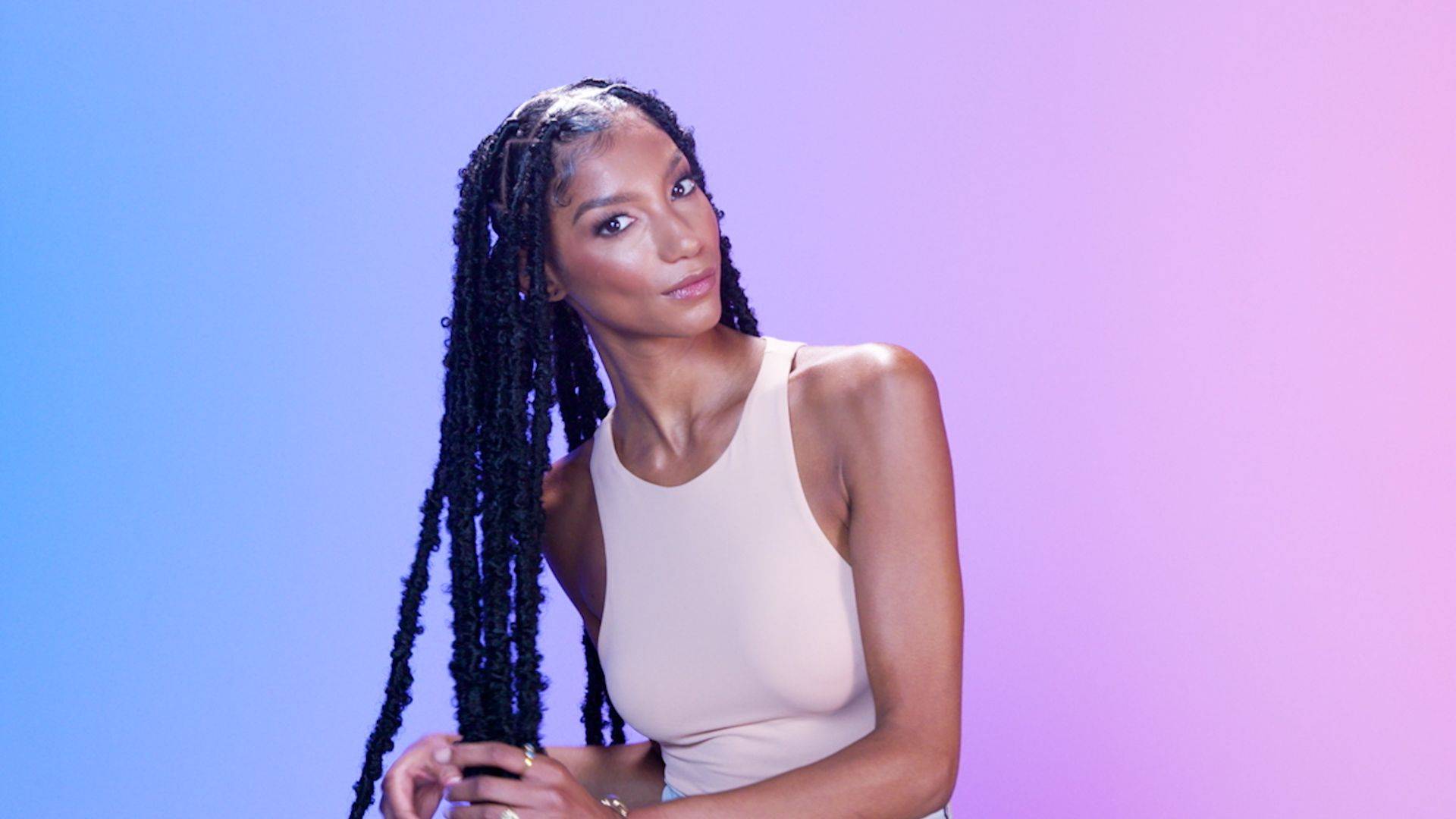 ---
You've probably been seeing butterfly locs everywhere lately. The perfect protective summer style, it's a slightly messier version of faux locs. Don't confuse it with passion twists either - it's somewhere in between the two for a beautiful boho,
Butterfly locs have curly loops within the locs that give them a different look to the straight, neat look of faux locs. They're often worn in a shoulder-length bob for a cute summer look that's easy to maintain,
This low maintenance is one of
the reasons it's such a good summer protective style:
your natural hair is wrapped so it can be protected from damage for around 6-8 weeks. It also puts less tension on your hair and scalp than other styles.
Want to know how to style butterfly locs this summer?
Here are our tips to get the distressed, boho butterfly locs look of your dreams.
Prepare your natural hair beforehand
---
---
---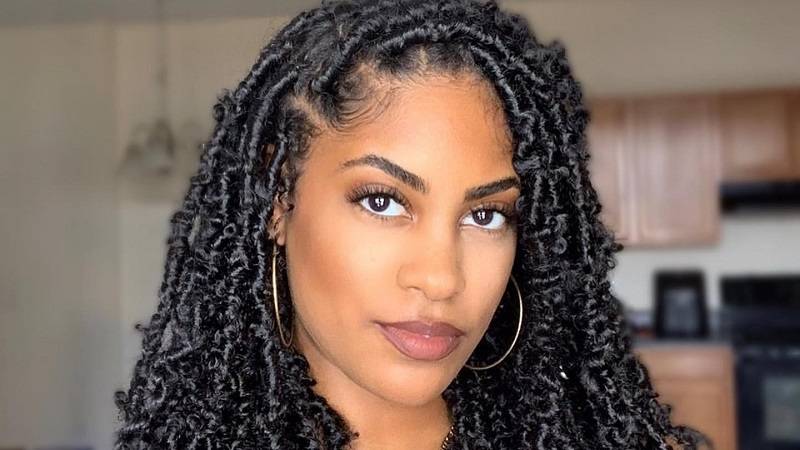 There are two main ways to install butterfly locs - the Braid and Wrap Method or the Crochet Method. It's up to you which one you use, but start out by braiding your natural hair. Part it based on how big you want your locs and braid into single braids with neat parts. If you're adding marley braiding hair, this is the time to do it.
Braid and Wrap Method:

use a crochet needle to insert the water wave hair at the root of your braid, or start braiding the water wave hair at the root of your natural braid, and then wrap over it. Fluff the water wave hair up for a more natural look. Wrap your braids firmly at first, and then wrap more loosely in order to get the relaxed butterfly hair look. As you continue to wrap down the length of your hair, wrap over your thumb in no particular pattern to create loops. The more loops, the flufflier your butterfly locs will look.

Crochet Method:

this can be quicker than the Braid and Wrap method. You simply slide the crochet hook with hair through the base of your braided hair while the latch is closed. Once the hook is halfway through, open the latch of the needle and hook it to your hair, then close the latch and pull back through your braid - no wrapping needed.
You don't need to dip butterfly locs in hot water. The loops and wrapping take care of this for you, and because it's a more relaxed style it doesn't need to look perfect. To hydrate and seal your locks use the JAMAICAN MANGO & LIME NO MORE ITCH GRO SPRAY 237ML . The non greasy formula prevents breakage nourishes and helps maintain healthy, well-groomed locs,
---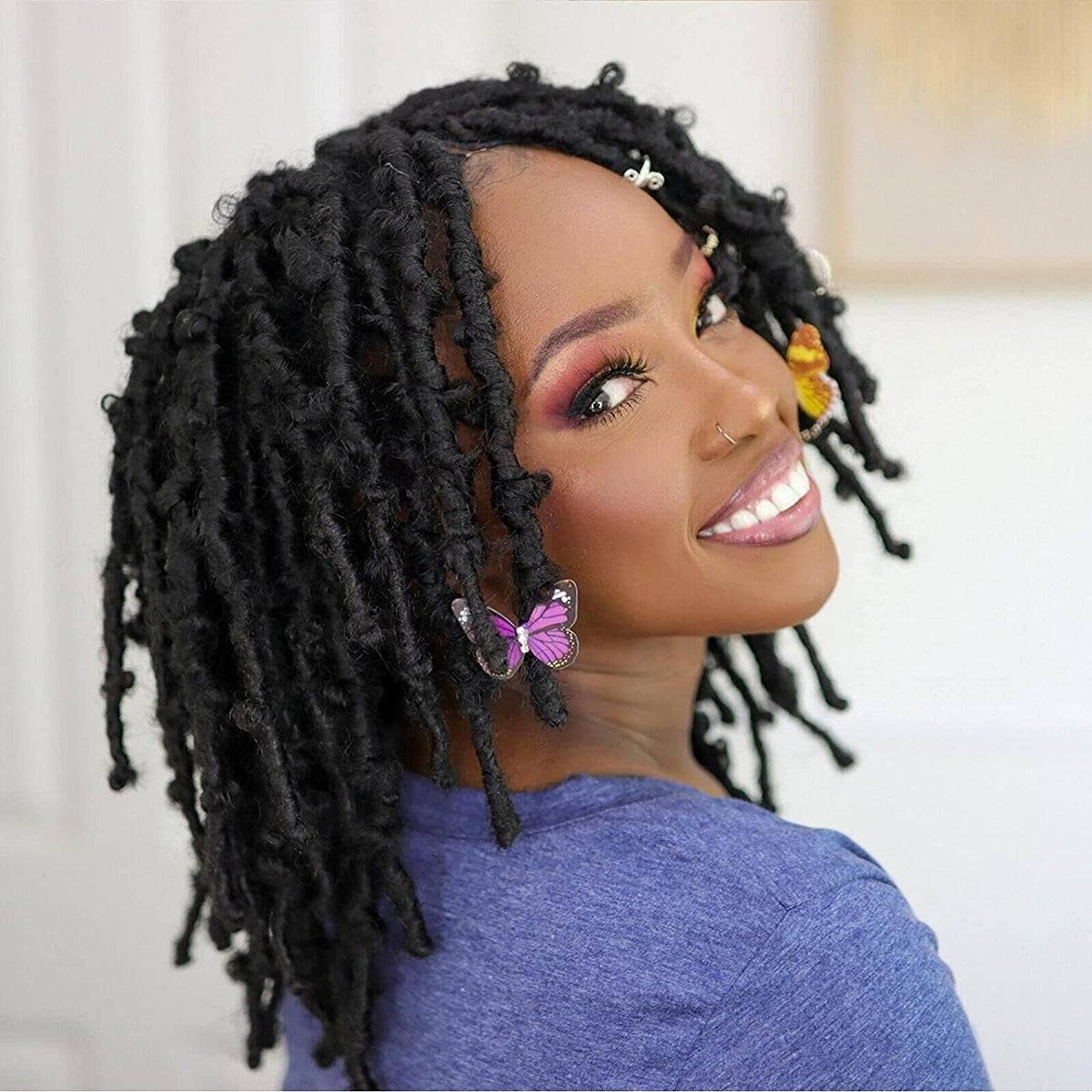 Maintain a hair care routine
Low maintenance doesn't mean no maintenance. You'll need to wear a bonnet or headscarf at night to sleep (or sleep on a silk pillow). Ideally you want to keep this style in for a maximum of 6-8 weeks, making sure to wash your scalp each week, working gently and slowly between each loc. After washing, let your butterfly locs dry thoroughly and re-twist locs using the JAMAICAN MANGO & LIME LOCKING GEL, this formula provides a firm hold and soft finish for re-twisting locs without flaking and causing a buildup of traditional gels.
Keep your scalp moisturised between washes with a serum or oil like the Olaplex NO.9 Bond Protector Nourish Hair Serum or the Afro Hair & Skin Company Bloom Omega Healthy Hair Oil.
---
---
---
SHOP OUR TOP SKINCARE PICKS
---
---