6 Skincare Myths about Black skin



Candour Beauty Guide - 6 skincare myths about black skin
There are lots of misconceptions around taking care of darker skin tones that you might have heard. Some of it is well-meaning, and some of it has a grain of truth to it – but some of it can be harmful and can stop your skin from thriving.
Let's take a look at some of the most common skin care myths we've heard about black skin, and shed some light on how you can build a skincare routine for black skin that works for you:

Myth 1 : You don't need sunscreen
It's true that darker skin tones contain more melanin and have slightly more protection than other tones. But that doesn't mean that it's safe from sun damage and the risks associated with it. It's recommended that everyone should use sunscreen as part of their skincare routine.
Using sunscreen – like Black Girl Sunscreen, which is specially formulated to dry clear - will protect your skin from premature ageing, inflammation, hyperpigmentation, sunburn and skin cancer.
Myth 2: Black skin is always oily.
Not true – black skin comes in every skin type out there. It can be dry, combination, oily, sensitive or dehydrated. It's essential that you use the right products for your skin type and any skin conditions you're experiencing.
If your skin is oily, don't be scared of using oils to keep your skin hydrated and oil production at bay. We love
Nuhanciam Anti-Imperfection Face Cream
as an oily skin treatment that doesn't strip your skin too.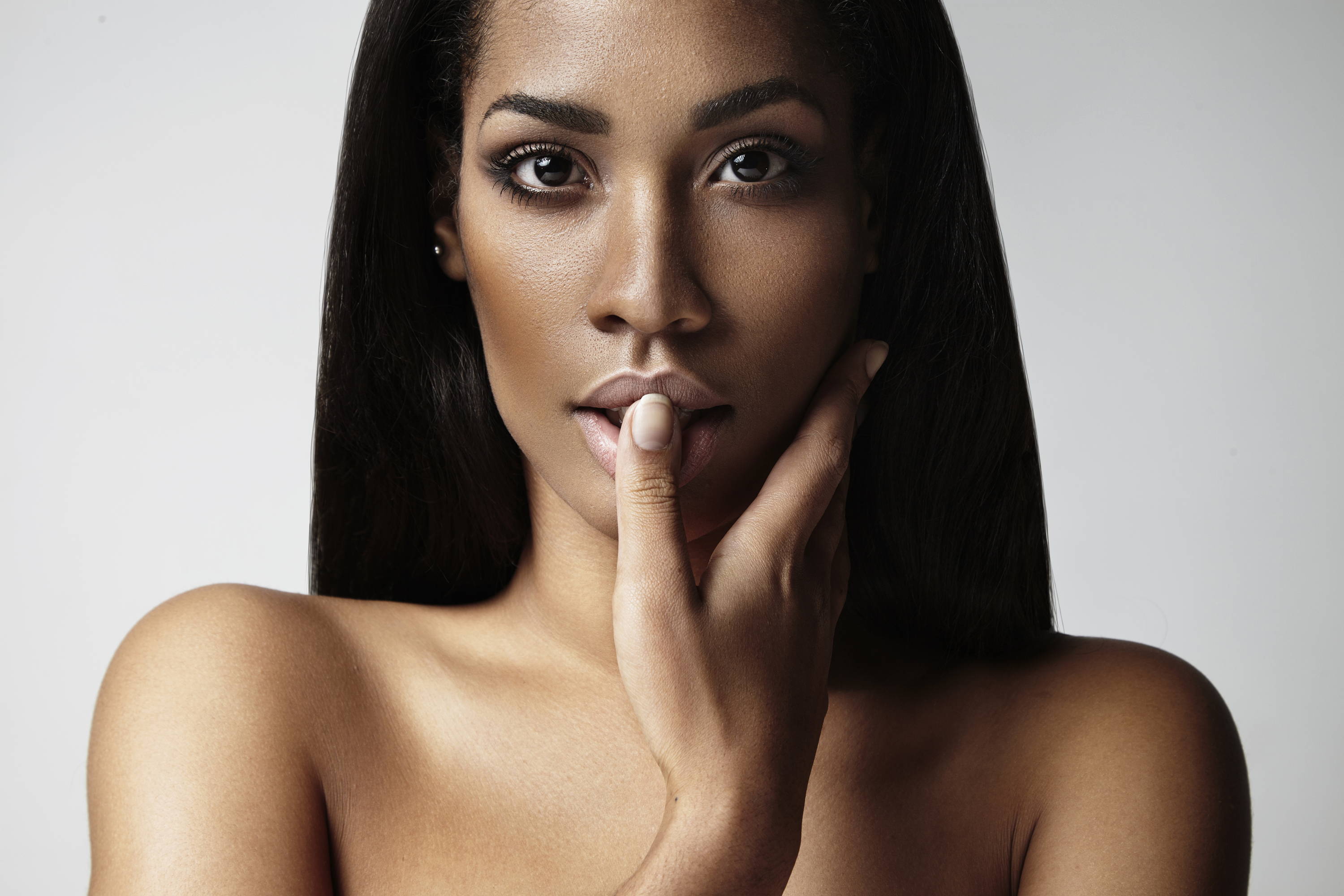 Myth 3: Black skin is thicker or stronger than other skin types.
Whilst black skin has a more compact epidermis (the outer layer of your skin) and contains more melanin, it's no thicker or stronger than other skin types. It can still be prone to damage from harsh products, treatments and poor skin care. It is also more sensitive to dark spots and hyper-pigmentation after a trauma or bruising from acne/
So gentle but yet effective skincare products are necessary to care for your skin adequately .Try building a routine that works with your skin with products that have been formulated with your skin tone and type in mind. The Dr. Barbara Sturm Darker Skin Tone line was formulated with our very own melnated skin sis and Hollywood actress Angela Basset and their Discovery Kit provides all the starter products for a great yet simple skincare routine.
Myth 4: You don't need anti-ageing skincare.
We've all heard 'black don't crack' but the truth is, all of us age and will see the signs on our skin eventually, it just might be a little later for those of us with more melanin in our skin. It makes sense to invest in an anti-ageing skincare routine that will keep your skin looking great for even longer.
Ageing can show up differently on darker skin tones, with hyperpigmentation and darker spots as well as fine lines and wrinkles.
For an overnight pick-me-up that fights signs of ageing while you sleep, try Melyon Night Cream.
.
Myth 5: You shouldn't exfoliate your skin.
Whilst every skin type and tone should avoid over-exfoliating their skin and using harsh products. You need to exfoliate to remove dead skin cells and renew your skin with gentle, effective products. Exfoliating helps with blocked pores, texture, ashiness and glow.
Skin damage is skin damage, whatever your tone, so use the right products for your skin type and don't use harsh acids to exfoliate.
Evolve Organic Beauty Liquid Radiance Glycolic Face Toner is a great liquid exfoliator that exfoliates the
Myth 6: You should steer clear of facials, lasers, beauty tools and peels
There's a little bit of truth in this one in that some lasers, peels and tools can be damaging, or ineffective on darker skin tones – especially when it comes to hair removal. But it's not true of every laser, peel or beauty tool out there.
Take the time to consult professionals who are experienced in treating darker skin tones with chemical peels or lasers, ask for testimonials and look for recommendations. Also check out our article on the best skincare experts for black skin here.
A facialist who isn't experienced in handling black skin can unintentionally cause damage that leads to scarring and hyperpigmentation. It makes sense to seek out a professional who's experienced in all darker skin tones.