Antioxidants: why are they good for your skin?
---
Let's dive into the world of antioxidants, an ingredient that's been making waves in the beauty industry for its incredible benefits for the skin.
Antioxidants are powerful compounds that protect your skin from harmful environmental stressors, such as pollution, UV rays, and other toxins. They work by neutralising free radicals, which are unstable molecules that can cause damage to your skin cells, leading to signs of ageing, fine lines, and wrinkles. These free radicals can be caused by your environment, the weather and your lifestyle.
Thinking of elevating your daily skincare rituals? Antioxidants can help with everything from acne to dull, damaged skin and right through to skin showing signs of ageing. They're perfect for a protective skincare routine, so if you're not already using antioxidants in your daily routines, here's everything you need to know.
---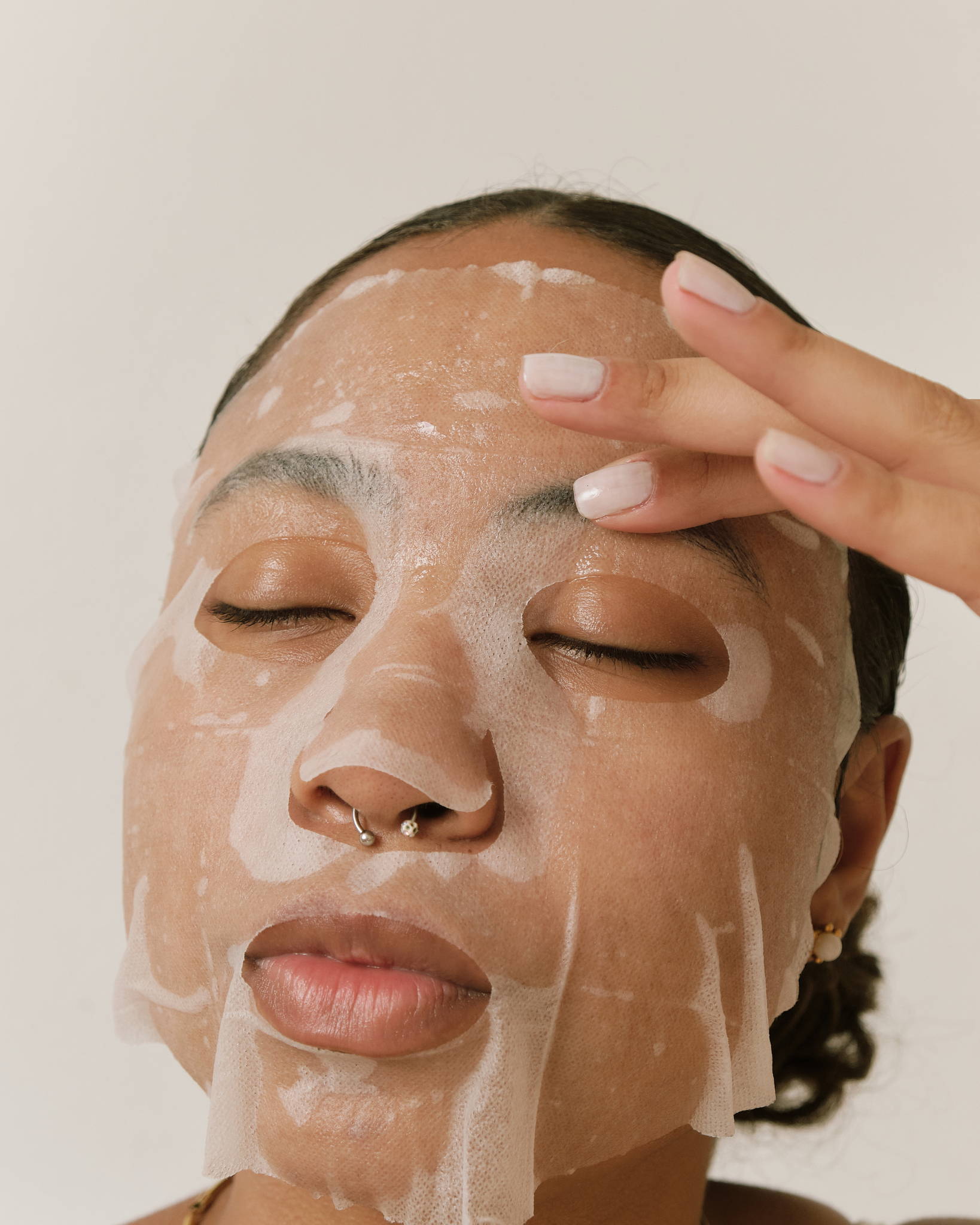 Benefits of antioxidants for your skin
---
Antioxidants protect against free radical damage, reduce inflammation and boost collagen production.They help protect and rejuvenate your skin, leaving you with a radiant and healthy complexion.  
First and foremost, antioxidants help protect your skin from damage from the world around you. They also have anti-inflammatory properties that can help soothe and calm irritated skin. Inflammation can lead to acne and reactive skin. Antioxidants like green tea extract, chamomile, and vitamin C can help reduce inflammation, leaving your skin looking calm and even-toned.
The Freya + Bailey Restore Face Toner with Chamomile and Vitamin C is infused with antioxidant-rich vitamins and a refreshing blend of botanicals, chamomile and vitamin C to deeply purify, detoxify and rebalance the skin. It promotes radiance and smooths out the skin.
Another benefit of antioxidants is their ability to boost collagen production. Collagen is a protein that gives your skin its elasticity and firmness. As we age, our collagen production decreases, leading to sagging and wrinkles. Antioxidants like vitamin C and vitamin E can help boost collagen production, leading to firmer, more youthful-looking skin.
In addition to these benefits, antioxidants can also help brighten your skin, reduce the appearance of dark spots and hyperpigmentation, and improve overall skin texture and tone.
Antioxidants like vitamin C and niacinamide are particularly effective at brightening and evening out your skin tone.
The Hello Sunday THE ONE THAT MAKES YOU GLOW - SPF 40 DARK SPOT SERUM 30ML is a concentrated treatment designed to prevent and reduce dark spots and hyperpigmentation with a powerful combination of antioxidant vitamins and hexylresorcinol to help improve a dull complexion, even out your skin tone and enhance your natural glow.
---
---
---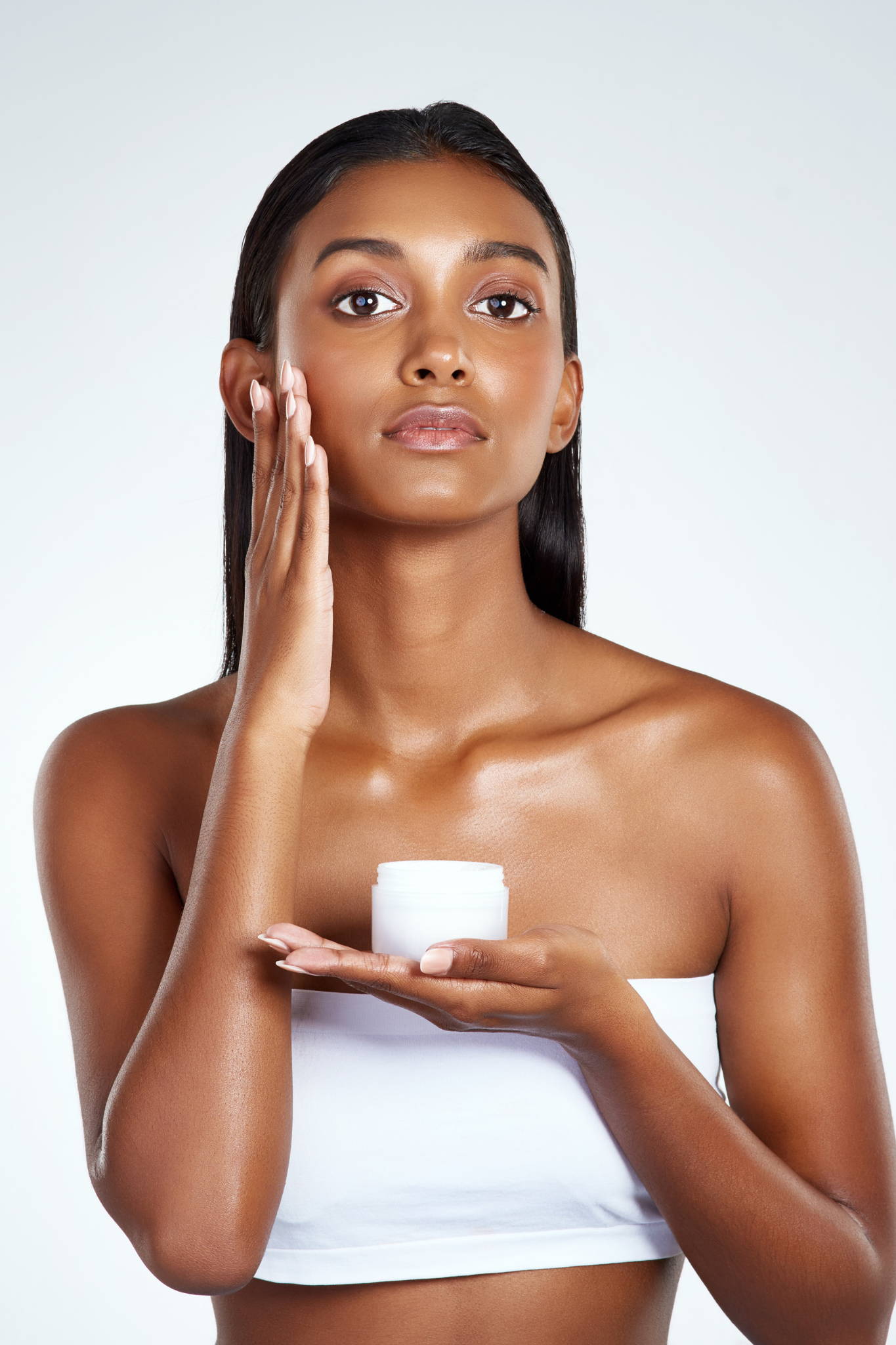 The best antioxidants for black skin
---
When it comes to choosing the best antioxidants for black skin, there are a few key ingredients to keep in mind. These antioxidants work to protect and nourish the skin, while also addressing concerns like hyperpigmentation and uneven skin tone - plus they're safe to use on dark skin.
Vitamin C: This powerful antioxidant is great for all skin types, but it's particularly beneficial for black skin. It helps to brighten and even out skin tone, while also providing protection against environmental stressors. Look for products that contain a stable form of vitamin C, such as ascorbic acid or sodium ascorbyl phosphate.
 Want to add some vitamin C into your routine? Try the Allies of Skin 20% Vitamin C Brightening +Firm Serum or the Black Girl Sunscreen SPF 30 (Limited Edition).
Vitamin E: Another great antioxidant for black skin is vitamin E. This nutrient helps to protect the skin from free radical damage, while also nourishing and moisturising. It's particularly helpful for those with dry or sensitive skin.
 We love the Bea Skincare Solar Defence Mist Spray to add a nourishing, hydrating vitamin E boost into your routine.
Green Tea Extract: This natural antioxidant is rich in polyphenols, which help to protect the skin from UV damage and inflammation. It's also effective in reducing the appearance of dark spots and improving overall skin tone.
 Add the Allies of Skin Retinal and Peptides Repair Night Cream to your routine so you can benefit from polyphenol protection.
Niacinamide: This antioxidant is a form of vitamin B3, which helps to reduce inflammation and improve the skin's barrier function. It's particularly beneficial for those with acne-prone skin, as it helps to regulate sebum production and minimise the appearance of pores.
 Add some niacinamide to your daily skincare with the Dr. Barbra Sturm The Better B Niacinamide Serum or the Allies of Skin Mandelic Pigmentation Corrector Night Serum.
Resveratrol: This potent antioxidant is found in red wine and grapes, and it's known for its anti-aging benefits. It helps to protect the skin from free radical damage, while also promoting collagen production and reducing the appearance of fine lines and wrinkles.
Here's how to add resveratrol into your routine: Allies of Skin Mandelic Pigmentation Corrector Night Serum or the Allies of Skin Retinal and Peptides Repair Night Cream.
---
---
---
SHOP OUR TOP SKINCARE PICKS
---
---