AT HOME WITH ABI: BALANCING FAMILY LIFE AND RUNNING A BUSINESS
As uncertain as the times are ahead, we have to adjust and re-align our daily routines in order to accommodate the new times.

Co-founder, Abi Lawrence-Adesida breaks down how she is adjusting to WFH, running a business and juggling a new experimental phase with her beauty and self-care.
---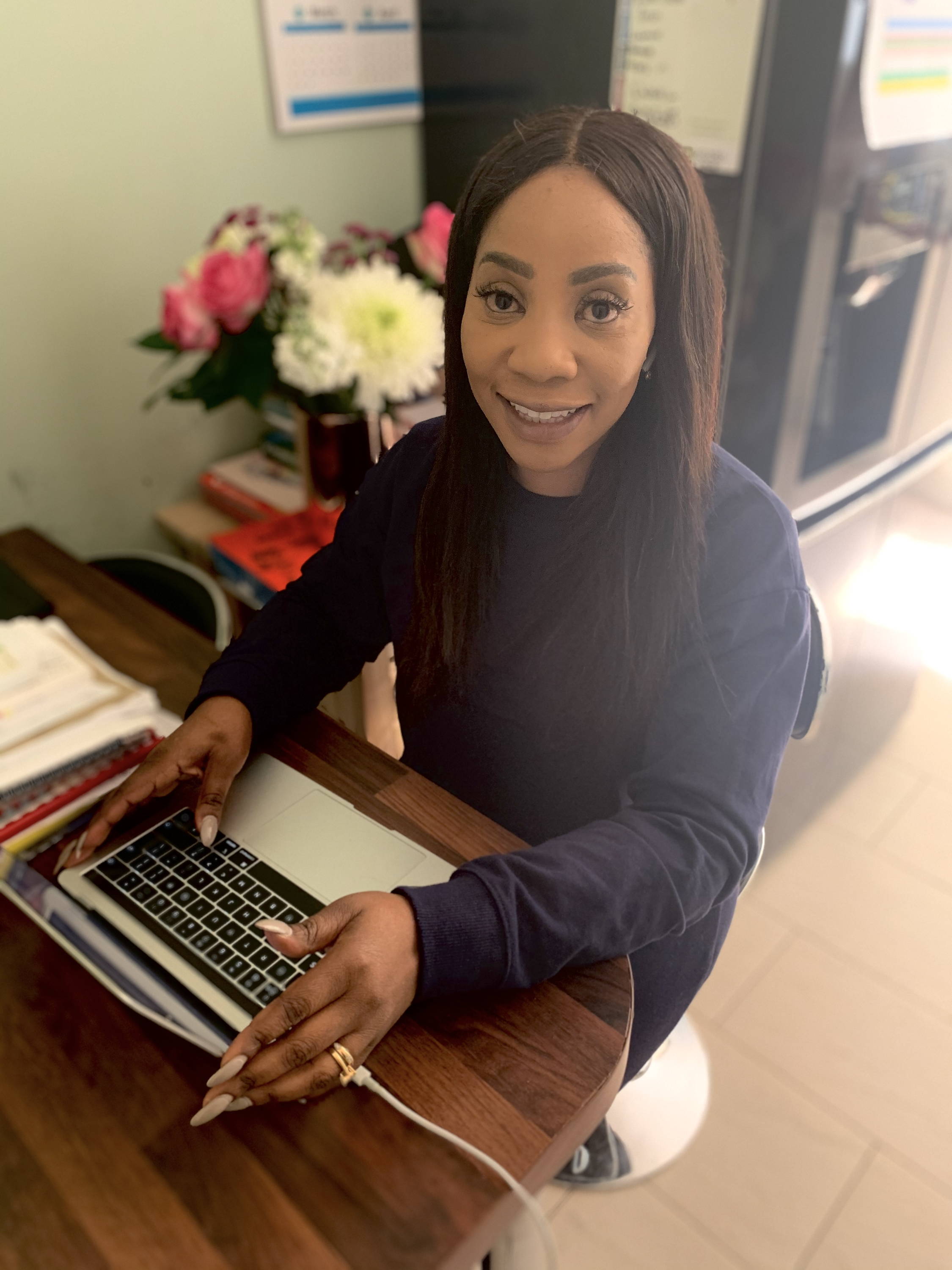 Nateisha: What has the WFH adjustment been like for you?
AA: Covid 19 and the resulting lock down has been a challenge but because I've worked from home since the beginning of the year, Ive been able to to put some structure around my daily activities . The added complexity comes with my children and husband being around and wanting to create meaningful time with them.
NS: How are you running a business from home?
AA:  We are quite fortunate that our business is online and we can carry on providing contactless delivery to our customers. So, from a day to day operations perspective its quite smooth sailing to run Candour Beauty from home. The tricky part is making sure I have a structure to help me manage my business and family life in my home. So I've set up an office space and set aside the hours to dedicate to the business. I am however quite flexible with how I use those hours as I work around my family needs. I also have a schedule for my home life which I try and stick to it as often as I can.
NS: Flexibility is so important and so what tips would you suggest to stay productive?
AA: As this is such a challenging time, the tips that I could have suggested if we were working in 'normal times' are not exactly going to work as well during this period. There's never been a time like this and so its unrealistic to expect the same amount of productivity pre COVID 19 and the lock-down.
However, these are the tips that has worked for me:
Prioritise based on the most important things to achieve.

Club similar activities together and take breaks when shifting between context.

Allot a finite amount of time to tasks, whether it's emails or research and once the time is used up, move on to the next task.

Reward yourself- Spotify playlists are on constant repeat and I like to celebrate occasionally with a cheeky bowl of cookie dough ice ream or finish the day off with a chilled glass of wine.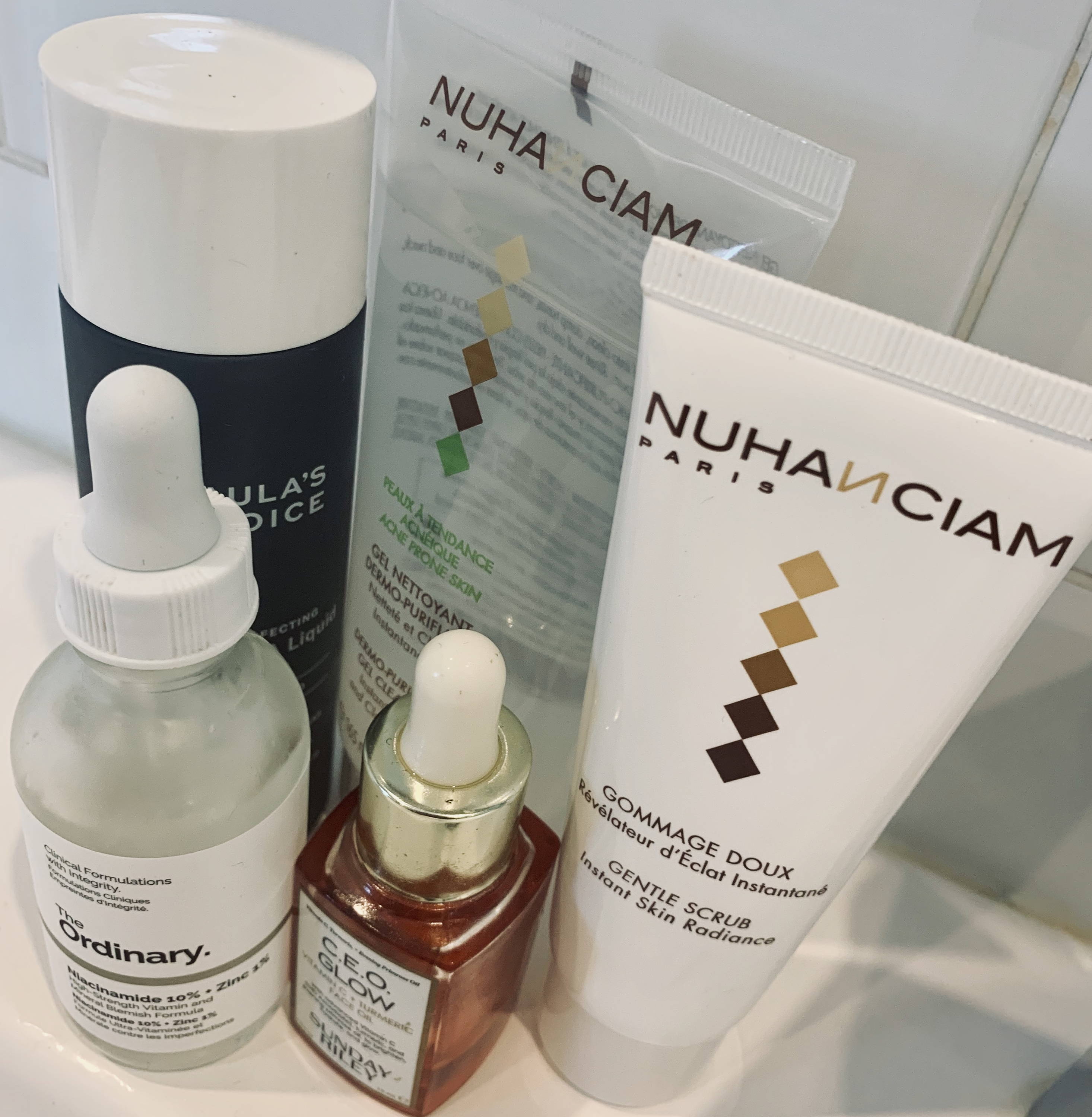 NS: A routine I can certainly get down with, what is your daily routine?
AA: I am not part of the 5am club but I often wake up by 6am during the week . I start most days with reading a daily devotional and a prayer- this is a major part of my self care routine. As we now have to homeschool, I get stuck into helping my son with his home work. Once that is done, I start with Candour Beauty work. I schedule all my meetings for the afternoon and I do my exercises in the evening, followed by dinner with the family.I usually go back to work on the business just before I call it a night.
My weekends are not has packed with activities but I still wake up early. My weekend activities continues to spread across family and business but I also make time to do things I enjoy, at the moment I'm watching Decoding Disruptions Masterclass and its really encouraged me to keep my focus during these challenging times. Oprah's Super Soul Sunday is a weekend staple.
NS: Do you have a morning and evening beauty routine, if so what do you use?
AA: My morning beauty routine always starts with a thorough cleanse, I am currently using Nuhanciam's Dermo Purifying Cleanser and Micellar Water. I also switch between The Ordinary's Glycolic Acid Toning Solution or the Paula's Choice 2% Salicylic Acid BHA Exfoliant for a good cleanse. I love to play with my serums and flip between Hyaluronic Acid, Niacinamide and Arbutin before finishing off with my Sunday Riley CEO, Augustinus Bader Rich Cream and my Black Girl Sunscreen.
NS: Outside of skincare?
AA: Beauty comes from the inside, they say you are and what you eat so, I eat a health balanced diet and I drink plenty of fluids - I drink a lot of hot water, honey and lime. I have also been keeping up my supplement efforts, I am trialling vitamins for hair and nail growth, containing a high dose of Vitamin D3 at the moment.
NS: How do you run a business, look after the family and stay in tune with yourself, what advice can you offer?
AA: As you'd expect, I've had to make a few adjustments during this quarantine period.I find it really helpful to have an early start to the day - when I wake up before the rest of the family, I do a little dance because I know that I can spend some time alone, doing things that energise and connects me to my spirit. I also ask for help from the rest of the family - my teenage daughters are very helpful in doing household chores and looking after their little brother and this allows me to have a bit of structure and set aside some time for myself.
My advice is to be actively observant of yourself and your family, use that information to plan how you spend your day and use your instincts as a guide to how you manage your time.It really all balls down to time management.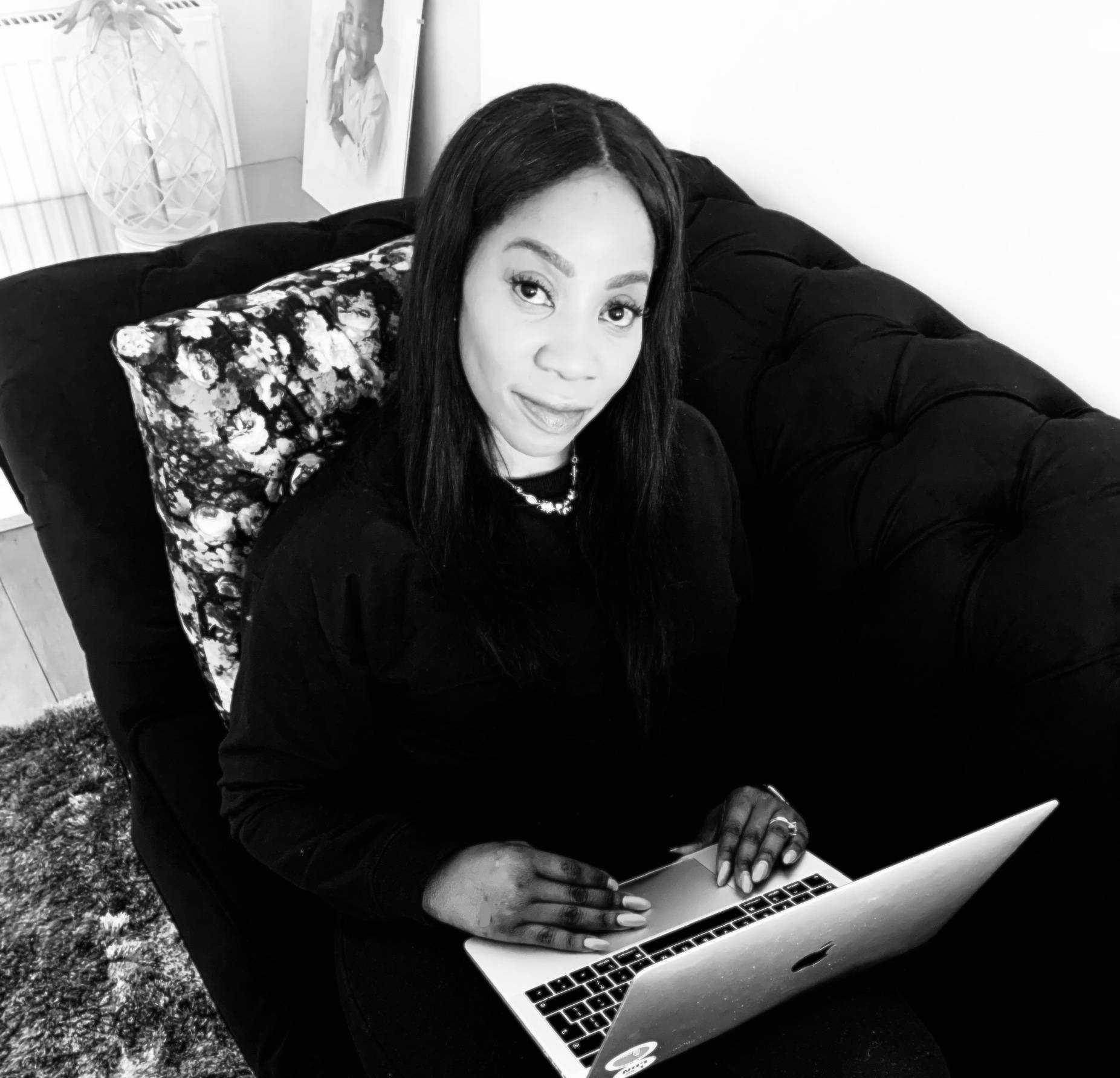 NS: What is a product that you currently can't live without?
AA: Being a beauty and self care advocate , there are just so many products I love at the moment. However I could narrow it down to Paulas Choice 2% AHA Exfoliant, Nuhanciam's Gentle Shower Gel and the Ultimate Body Treatment.
NS: Some beauty rituals that you enjoy doing on a daily or weekly basis?
AA: In addition to my daily routine mentioned above, I really like to whiten my teeth with my home whitening kits at least once every two weeks. I love wearing my false lashes- even on a 'no makeup' day, when I want to switch it up a notch. I also enjoy expanding my skincare routine to include a mask (currently applying Nuhanciam's Purifying Radiance Mask) and a BHA/AHA chemical peel , on a weekly basis.
NS: How do you wind down in the evening?
AA: It depends on how rough the day has been, a glass of PORT or TEA is my go-to choice. I light some candles around my living space and a classic movie/a good play list and time with my Hubby finishes off the evening.
NS: The first thing you will do once the WFH restrictions are lifted?
AA: Visit the Salon, my nails, my hair, a pedicure, my eyebrows- the lot. I can't wait!