candour beauty christmas gift guide 2021
Candour Beauty christmas gift Guide 2021
Looking for gift inspiration from the best brands?

We've curated the perfect gifts for your Christmas Gift list for 2021, featuring the most fabulous fashion and beauty gifts for darker skin tones.

Read on to get some festive inspiration and see the gifts that you'd love to find under the tree this year.

Give the gift of perfect lashes this Christmas with The Lashify Control Kit - exclusive to Candour Beauty in the UK.
These award-winning eyelash extensions by Lashify offer a revolutionary system to apply long-lasting lashes at home.
They're completely customisable too, so make a gorgeous gift for anyone who's looking for an alternative to salon lash treatments.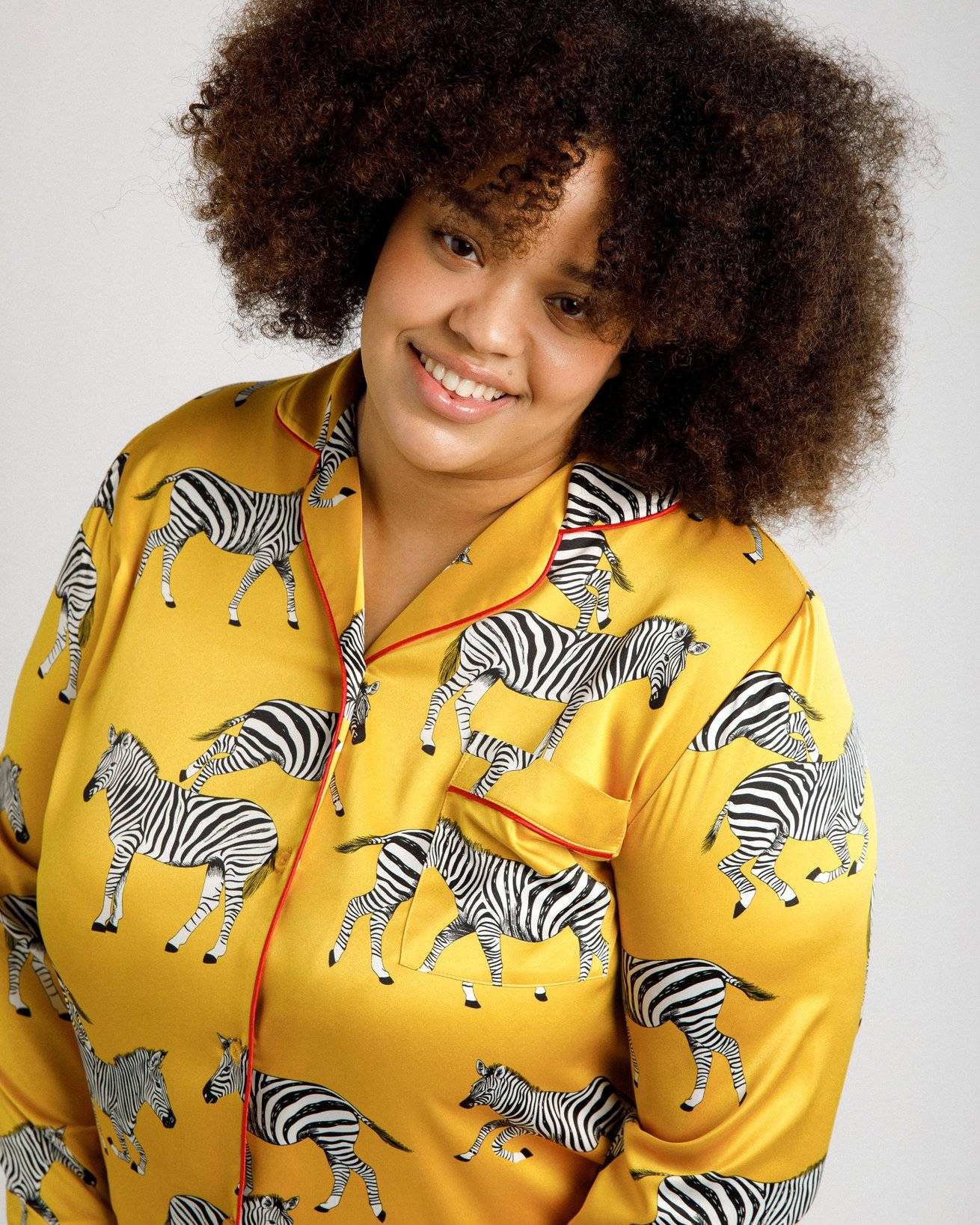 We can't get enough of Chelsea Peers' range of super-stylish sleepwear and loungewear, made with modern lounging in mind.
They blend comfort and cosiness with stylish, bold prints and flattering cuts. They even do ranges for men and kids, so you can relax together as a family. We adore the Mustard Zebra Satin Button Up Pyjama Set.
Dija Ayodele is a skincare expert, founder of the award-winning Black Skin Directory Skincare and owner of West Room Aesthetics, a skincare clinic for women of colour. She's passionate about educating beauty professionals and consumers about how to take care of melanin-rich skin. After working to rebalance inequity in the beauty industry for women of colour, Dija has now written her first book.

Black Skin, The Definitive Guide by Dija Ayodele  focuses on everything you ever needed to know about darker skin and how to take care of it. From skincare science and product recommendations through to mythbusting and practical advice on skincare, Dija's sharing all her knowledge in one place. It's the perfect gift for the skincare lover in your life.
Nubian Skin's Naked T-shirt Bra
Nubian Skin's range of underwear and hosiery, created specifically with women of colour in mind, is high on our Christmas wishlist. After becoming frustrated at the availability of skin-tone basics for women with darker skin, founder Ade Hassan, MBE sought to redefine the term 'nude' when it comes to clothing and to drive the industry to do the same.
After being awarded an MBE for her services to fashion and committment to her mission of inclusivity, Ade has changed the fashion industry forever with her new nude garments. The Naked T-Shirt Bra in Berry beautifully illustrates the need for a range of skin tones when it comes to nude.
For healthy hair, whatever your hair texture or type, give the gift of Olaplex this Christmas. The Repair, Hydrate and Shine Kit contains a full-size Nº.3 Hair Perfector™ along with travel-friendly sizes of Nº.4 & Nº.5 Bond Maintenance™ Shampoo and Conditioner for hydrated, easy to manage hair. Finish with a full-size of Nº.7 Bonding Oil™ for intense shine and heat protection up to 450°F/232°C.
We love Liha Beauty's range of beauty and skincare products. Made in London, but inspired by founder Abi and Liha's African roots, this brand creates beautiful natural body care and skincare products for all skin types.
The Asé Goddess Rollerballs are formulated to help calm everyday anxiety and stress. These luxurious pure essential oil blends are beautifully packaged in a convenient, easy-to-apply rollerball. Each fragrance in the trio is named after a Yoruba Goddess from the Pantheon of Orishas: traditional earth goddesses.
Made with a pure organic Murala oil base, these complementary scents can be used separately or layered for a unique fragrance and are intended to allow you to take a moment for yourself.
They are the perfect gifts to uplift or calm the mood this holiday season.
. The Liha Selfcare/Sleep Aid Kit is a blissful gift that features their signature Idan oil and clean-burning, sustanable Queen Idia candle.
If you really want to splash out, then the Self Care / Sleep Aid Set is the ultimate luxury to summon some divine feminine energy to whoever receives it. It contains The cult product Idan Oil and the beautiful Queen Idia Candle all wrapped in a sustainable linen bag.
Want to let them choose? Give the gift of beauty with a Candour Beauty Gift Card, delivered directly to their inbox it allows them to select their favourites across the whole site. Perfect if you've left it a little later than planned to do your Christmas shopping (or if you have someone in their life who knows exactly what they want).