AT HOME WITH JACQUELINE: NAVIGATING WORK & FAMILY DURING COVID 19
As lockdown restrictions in the UK continue, this week we catch up with Candour Beauty co-founder Jacqueline Kusamotu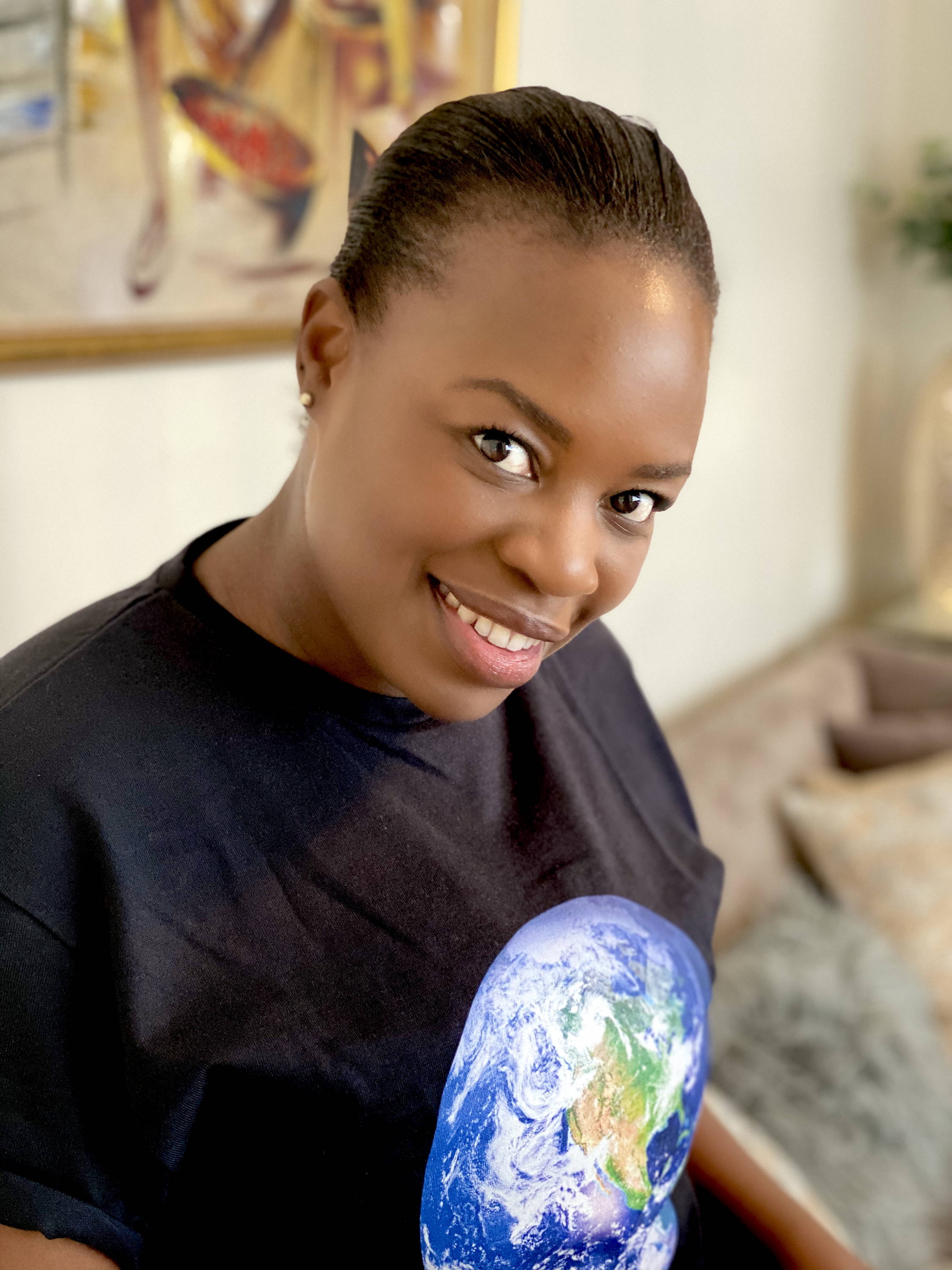 ---
Nateisha: What has the adjustment been like to go from the office to WFH?
Jacqueline: This has definitely been an experience like never before. I have two very active boys under 5 years old who would normally be at school and nursery, so having to navigate a new schedule which includes home schooling alongside my work schedule and somehow find a balance with my husband's work schedule has been challenging. But somehow, someway amongst the chaos we work it out.
NS: How are you running the business from home?
J: The lockdown period has had no direct impact to how I work, as I have experience working remotely with distributed teams. The challenge is managing the demands of my children.
In the first week of lockdown I had a very detailed schedule in place that allowed the boys to work independently and be occupied with a number of tasks. However, the reality of that lasting was very short lived. So now I have a loose schedule which keeps everyone happy and learning while my daily objectives are met.
NS: What would you say your top 3 tips are to staying productive?
J: 1. Always start the day with intention, get up & physically get ready.
2. If you can, create or rearrange a dedicated work space.
3. Plan your week ahead and have a schedule to work from and switch it up each week plus don't forget to take breaks.
NS: What is your daily routine?
J: As you can imagine, my daily routine along with the rest of the world has changed quite a bit. Pre lockdown, my days started at 5:30am at the gym around 3-4 times a week. I would get the boys ready for school & nursery and then head to the office. Previously, I always planned my schedule to ensure I had majority of key meetings in the morning and respond to emails in the afternoon.
During quarantine, my routine is very different. In the morning once we are up and ready we have breakfast, I set the kids up with their daily activities and cover home schooling till about 12/1pm while I work and respond to emails and process orders. In the afternoon the kids have free play, they play in the garden or fight over lego which my husband referees... This is when I'm able to have meetings with potential brands, Press and team members.
Sometimes it doesn't go as planned so I switch it round. I've found when I'm too strict to a routine it creates more pressure than relief.
---
NS: How do you run a business, look after the family and stay in tune with yourself, what advice can you offer?
J: Happiness is key for me; it keeps me balanced and when my happiness radar is off, I self-evaluate and tweak things around. It's challenging to manage a business, a household and life but I accepted a long time ago that nothing ever stays the same and we have to find the balance in the chaos.
Ultimately, if my children are happy and thriving then I am at peace and I can focus on other areas.
My advice would be to remember that life cannot be controlled, we have to find a balance and accept that some days do not go as planned. It's also very important to understand the person that you are and know what you want in life. This will allow you to operate and make decisions from a place of understanding and vision.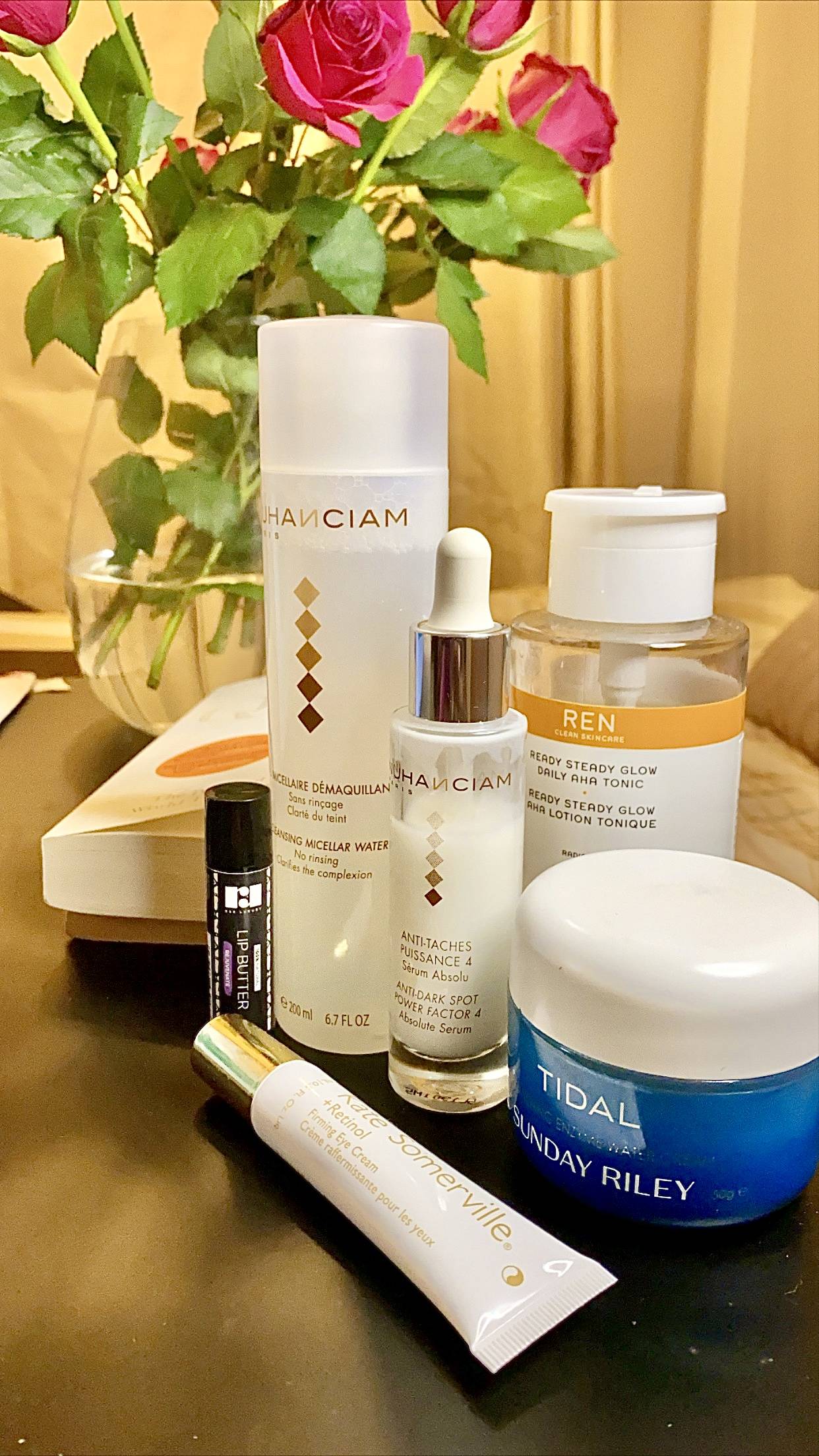 NS: I couldn't agree more! Do you have a morning and evening beauty routine, if so, what do you use?
J: My morning routine is quick and efficient, and I always like to take my time in the evenings. I tend to shuffle between products depending on how my skin is feeling that day. As a woman, my body changes monthly, I may have radiant skin the week before my monthly cycle and another month, my skin is dry with blemishes. Skincare is personal so it's really important to understand what works for your individual skin type and how to treat it in that moment.
Typically, my daily beauty routines is:
In the morning I double cleanse, I tend to either use the same cleanser twice or alternate between Nuhanciam Gel Cleanser and Sunday Riley's Ceramic Slip Cleanser. Depending on how my skin feels I may add a scrub or a mask (currently loving Kate Somerville ExfoliKate Intensive Exfoliating Treatment). I apply Nuhanciam Micellar Water before toning and then treat my skin with Nuhanciam Anti Dark Spot Serum or the Drunk Elephant C-Firma Day Serum. For my moisturiser, I like to mix this with my SPF and my current favourites that I like to alternate between is the UltraSun Face SPF or Black Girl Sunscreen. In the evening, I would add the Hyaluronic Acid by COSRX, for the eyes the Kate Somerville +Retinol Firming Eye Cream and top this up with the Sunday Riley CEO or Tidal.
NS: Extensive and thorough, what is a product that you currently can't live without?
J: With regards to skincare that is the hardest question ever because I can never decide! But right now, I am adoring the Olaplex haircare range – It's been amazing for my hair.
NS: What are some beauty rituals that you enjoy doing on a daily or weekly basis?
J: I love everything that beautifies! Yet, a ritual that I'm really craving in this moment is being in the salon getting my hair done and to add to that, my nails too.
NS: The first thing you will do once the WFH restrictions are lifted?
J: I'll definitely be booking dinner and drinks with my girlfriends. I've missed getting dressed up, having cocktails and laughing in a chic London restaurant.
---