How To Use Lashify Lashes -Your Alternative To Lash Extensions
If you wear lash extensions, you'll know how time-consuming and expensive they can be. All those appointments, the expense and the struggle of patchy lashes the week before your infills are due. Strip lashes can be fiddly and mascara doesn't give the drama thAT false lashes and extensions can.

Love the look of lash extensions but not the maintenance of them? You need to try Lashify.
What is Lashify?
Lashify is a patented all-in-one system to create DIY lash looks at home much more quickly than an in-salon appointment. It makes it easy to create custom lash styles that suit your lashes and your eye shape.
With lashify, you apply lashes underneath your lash line using the special tools to make application an absolute breeze. Once they've been applied, you seal them so they last 2-5 days - and if you fuse them they can last as long as a week. They feel feather-light on your eyes and you can create any style you want.The Lashify Control Kit™ is the perfect starting point for beginners and includes everything you need to get started. The award-winning Control Kit™ contains all of the Lashify essentials to start creating salon-quality lashes, including:  
The patented Fuse Control™ Wand

A dual-sided Whisper Light™ Bond in clear and black

A Night Bond™ sealer

A set of Gossamer lashes in 12mm and 14mm (you can choose your style from everyday through to dramatic)
---
If you've ever left the salon with lashes that aren't exactly what you asked for then you'll know what a difference the right lash style can make to your look. With Lashify you're in total control of the end result and there are different lash styles and lengths to help you create your look. Here's a quick guide to the Lashify styles you can try:
Amplify - the most natural style for everyday wear

Bold - for a mascara-like look

Curl - the curliest last style
---
How To Apply Lashify Lashes
There are plenty of tutorials to help you get to grips with Lashify here, but in case you need a step-by-step, here's how to apply Lashify at home.
PREP
Make sure your natural lashes are clean and free from any oils, dirt or makeup that might be on them. Don't use anything oily on your lashes ahead of your application as this will mean that the lash adhesive doesn't work to bond your natural lashes and Lashify together. The Lashify Pre-Cleanse Gossamer Lash Prep means that you can make sure your lashes are totally clean before you start.
BOND
When you've chosen the lashes you want to apply, run the mini-mascara wand on your Whisper Light Dual-Sided Bond through your natural lashes as if you were applying mascara. Once it feels tacky, dab a line of glue a few millimetres above your waterline (on the underneath of your lashes) using the precision tip of the bond.
APPLY
Using the tweezers supplied in your kit, pick up your lashes, holding them as close to the tip of the lashes as you can. There's no right or wrong place to start applying your lashes from. Look down and place the top of the lash on the underside of your lashes so that it sits against them. It should stay in place and then you can continue along your lash line.                                                                                                                   Make sure that each lash you apply doesn't overlap with any of the others, instead you want to apply them so that they're close enough to touch without laying over each other. If you make a mistake, it's easy to remove and reapply a lash while the glue is still wet.
FUSE
Then you just need to wait a few minutes for the glue to dry (Lashify Blow can make this a little quicker). Use the Fuse Control Wand from your kit to apply pressure along the lash line, pinching everything in place. The final step is to add the Night Bond Sealer to stop water, dirt or oil from getting in and ruining your lashes.
---
How To Remove Lashify
When you're ready to create a new lash look, or you just want to refresh your current lash style, Lashify lashes are easy to remove without damaging your natural lashes or the delicate skin around your eyes.   Simply use the Lashify Melt Away Gossamer Lash Remover by shaking it to activate the dual-phase formula, soaking a cotton pad in the remover and applying gently to your lashes. Hold the cotton pad in place and then simply remove your lashes. You can also use a clean, disposable mascara spoolie to apply remover on your lashes, or use Lashify Release if you're on the go.
Candour Beauty is the only official Lashify supplier in the UK, so if you're ready to create DIY lash extensions at home, pick up everything you need to get started with Lashify.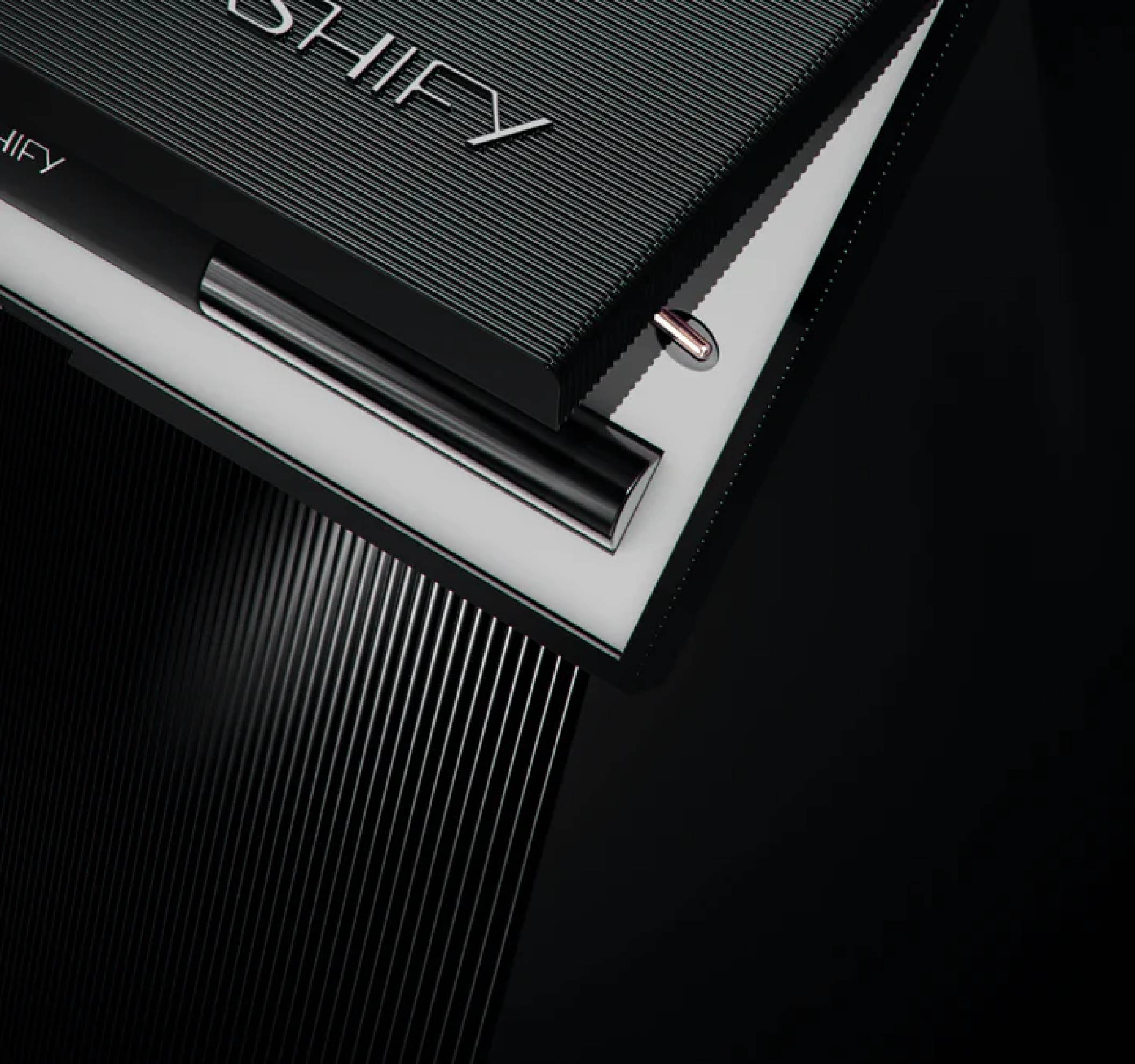 Want to learn more about Lashify, read about the founder, Sahara Lotti and why she decided to distrupt the beauty industry with the invention of the Lashify system
SHOP OUR TOP HAIRCARE PICKS