SUN PROTECTION, UV EXPOSURE & BLACK SKIN

The weather is warming up and whilst you should be wearing SPF all year long, there is a certain focus that comes into play when you consider the spring and summer seasons. Demystifying the smoke around sun and UV exposure in relation to black skin, we discuss why protection is important and the essentials with expert Aesthetician, Dr. Barbara Kubicka of Clinicbe.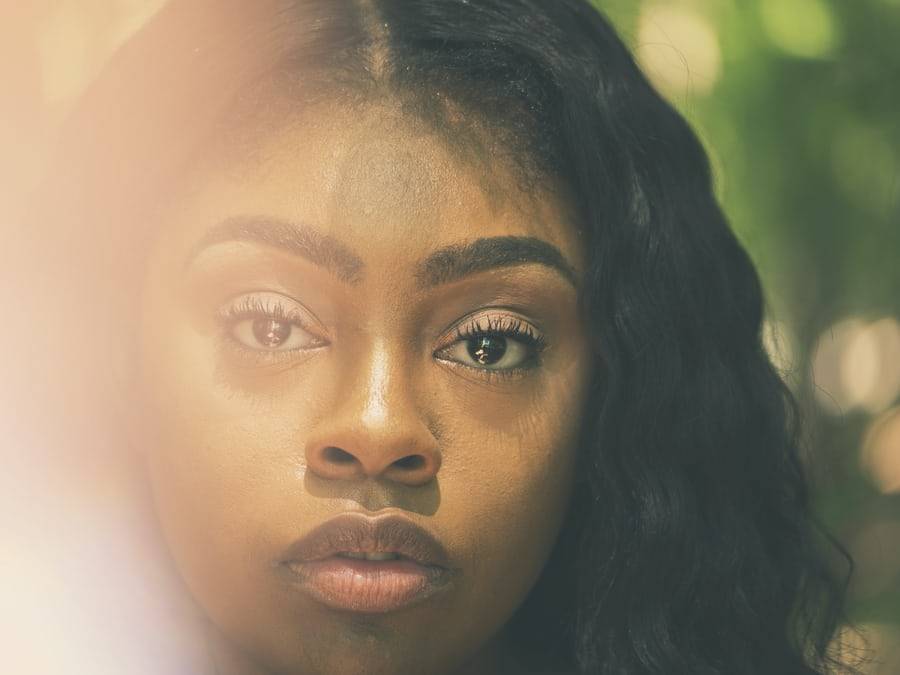 WHAT IS SUN AND UV EXPOSURE?
We are always reminded to wear SPF even if we are people of colour but why is it so important? Sunscreen protects us from the harmful UVA and UVB rays that are responsible for sunburn and whilst UVB rays can be felt and physically seen, UVA poses a harmful unseen threat that can lead to premature ageing, wrinkles and skin damage with both rays potentially exposing the face and body to skin cancer.
Dr. Barbara Kubicka expertly mentions, " Darker skin colours are darker because they contain more pigment. The pigment in darker skin tones is slightly different in structure making it easier to absorb the UV light, therefore there is less energy that can potentially burn the skin. That gives a false sense of security that darker skin types don't burn easily, however there is a price to pay. The excess of energy absorbed by the skins pigment results in the damage of it and is visible as pathological hyperpigmentation. That's why is important to protect the skin, not only from burning but even more from the cellular damage".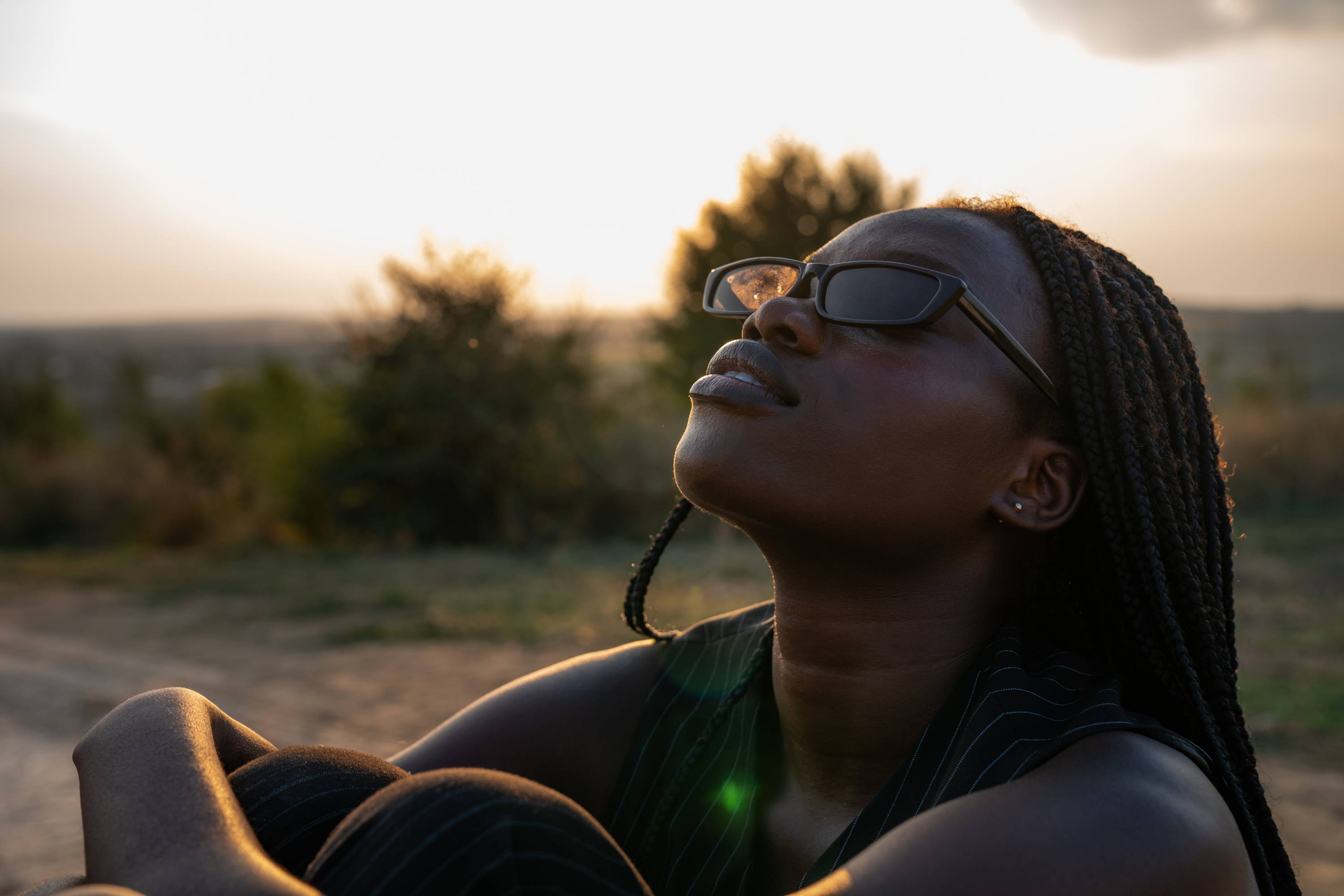 The rays alter the melanin production in the skin and gives skin its natural colour, made from pigment cells in the skin called melanocytes, melanin absorbs the UV radiation which allows for the skin to become darker. Kubicka comments, " When skin is exposed to UV light, melanocytes produce more melatonin and in effect the skin becomes darker. They also become overactive which means that even when the UV is not so strong any more the skin remains darker or gets really easily tanned when exposed to the sun again. If you already struggle with hyperpigmentation every exposure to the sun will make it worse, darkening the already pigmented areas. It's unfortunately an untreatable condition at the moment and has to be managed throughout your life - this can be done with a combination of at home skincare an in clinic treatments."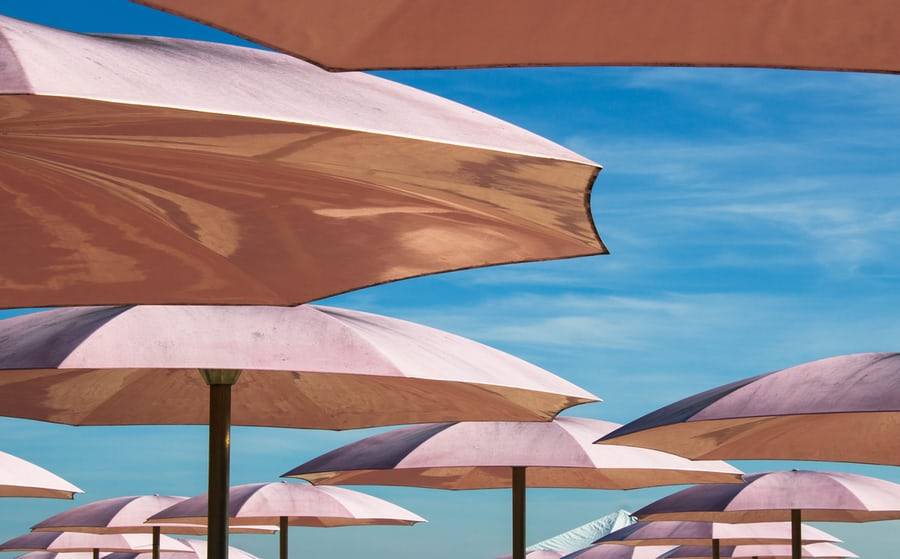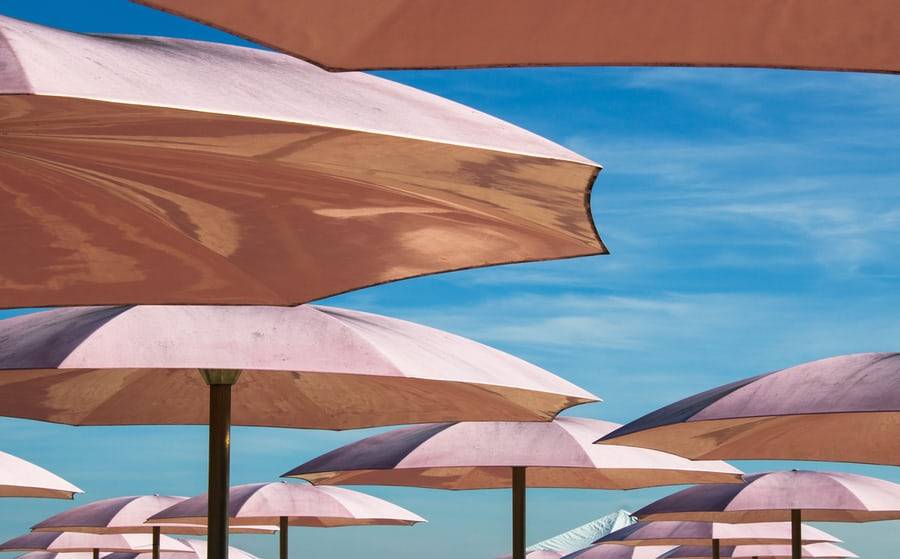 YOUR SUNSCREEN GUIDE
" The important indication is how high your SPF is, e.g. SPF50. The higher the factor number the more protection you will have. Also consider if it gives protection for both UVA and UVB. UVA rays tend to age the skin whilst UVB will burn the skin. You want sun protection that has both". Establishing the fact that black doesn't crack, it is important to know and understand what sunscreen to use and what to look out for.
For starters, check the expiration date, apply a thick layer and reapply every 2 to 3 hours, the more frequent the better. You should also look out for if an SPF is marked as 'broad spectrum' this means that it protects you from UVA rays as well as having a high factor of SPF. Sun protection is split between mineral and chemical and understanding the difference can play a huge part in what SPF you invest in.
Mineral sunscreen (containing zinc oxide and titanium dioxide) are small particles that sit on the skin's surface and physically prevent UV rays from penetrating the skin and chemical sunscreens allow UV light into the skin and once absorbed. The chemicals in the sunscreen create a chemical reaction that then turns UV light into heat which then dissipates from the skin. Mineral sunscreen is ideal for those that are concerned about long term exposure to chemical ingredients and are in fact perfect for children and those with sensitive skin concerns. However, knowing that many sunscreens don't absorb into black skin and can often leave a white cast, chemical sunscreens eradicate both of these issues. Chemical sunscreens are quick to apply and easily absorb into the skin and don't leave a white or grey film on the face.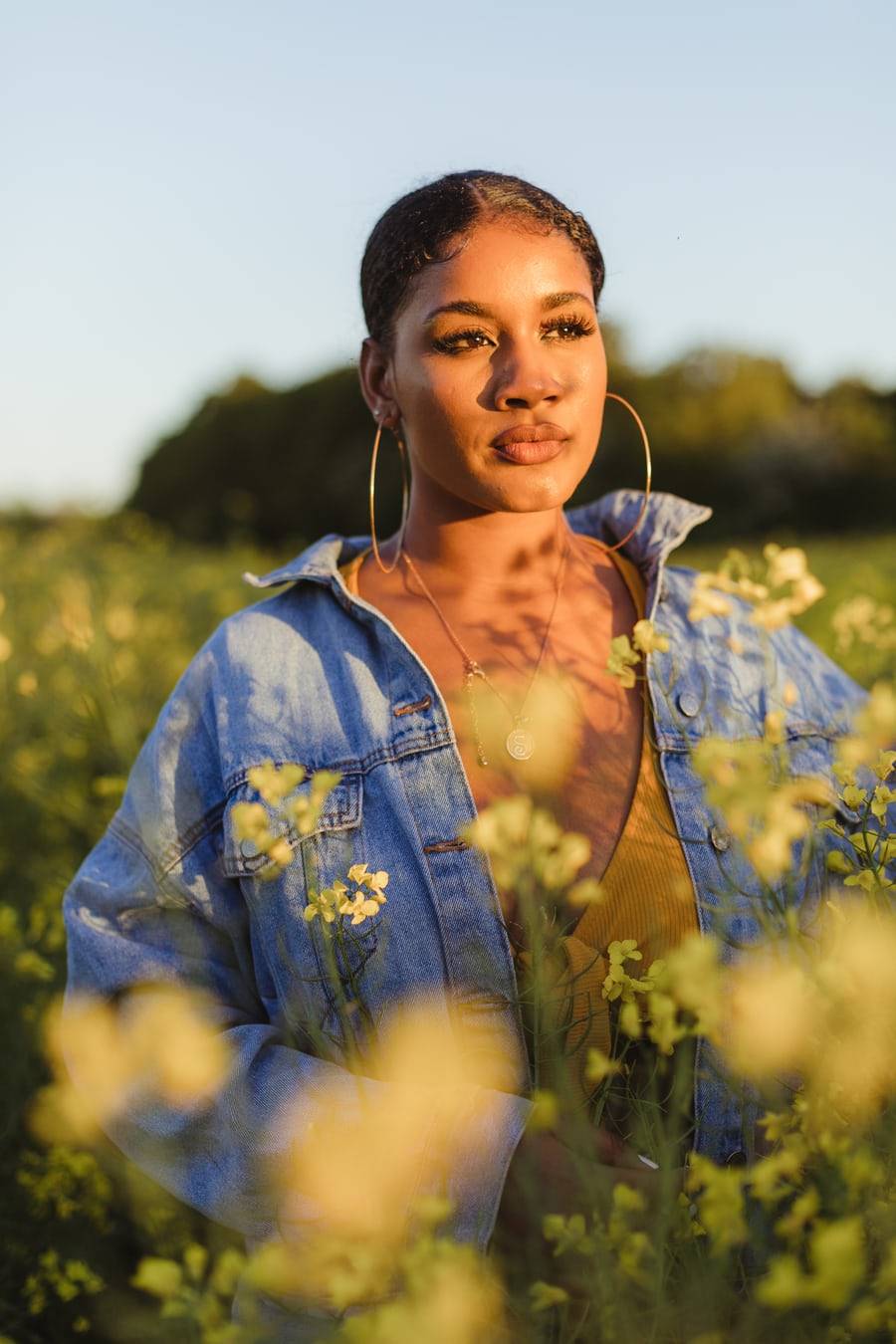 SUNSCREEN AND YOUR COMPLEXION
"The face is generally more exposed to sunlight and therefore you should always apply SPF - the strongest possible protection. Sun protection for the body is less important, except for the hands and décolletage which often get sun exposure and burns. It's also important to choose suitable sun protection for your skin type . For example, if you have oily skin you need to choose a product that is slightly lighter and make sure is not comedogenic . Finally, it's also great to look for sun protection products for the face that have additional skincare benefits such as antioxidants like vitamin c as these will protect from environmental factors whilst also brightening and smoothing the skin".
Formulated with black skin in mind the Face and Body Sunscreen by Black Girl Sunscreen is filled with natural ingredients that will protect you from the sun but also doubles as a moisturiser. Containing Avocado for moisturise, Cacao for antioxidants and evening out skin tone, carrot juice and sun flower oil to prevent irritation and broad spectrum to protect you from UVA rays, this is a sunscreen that your face and body has been reaching out for.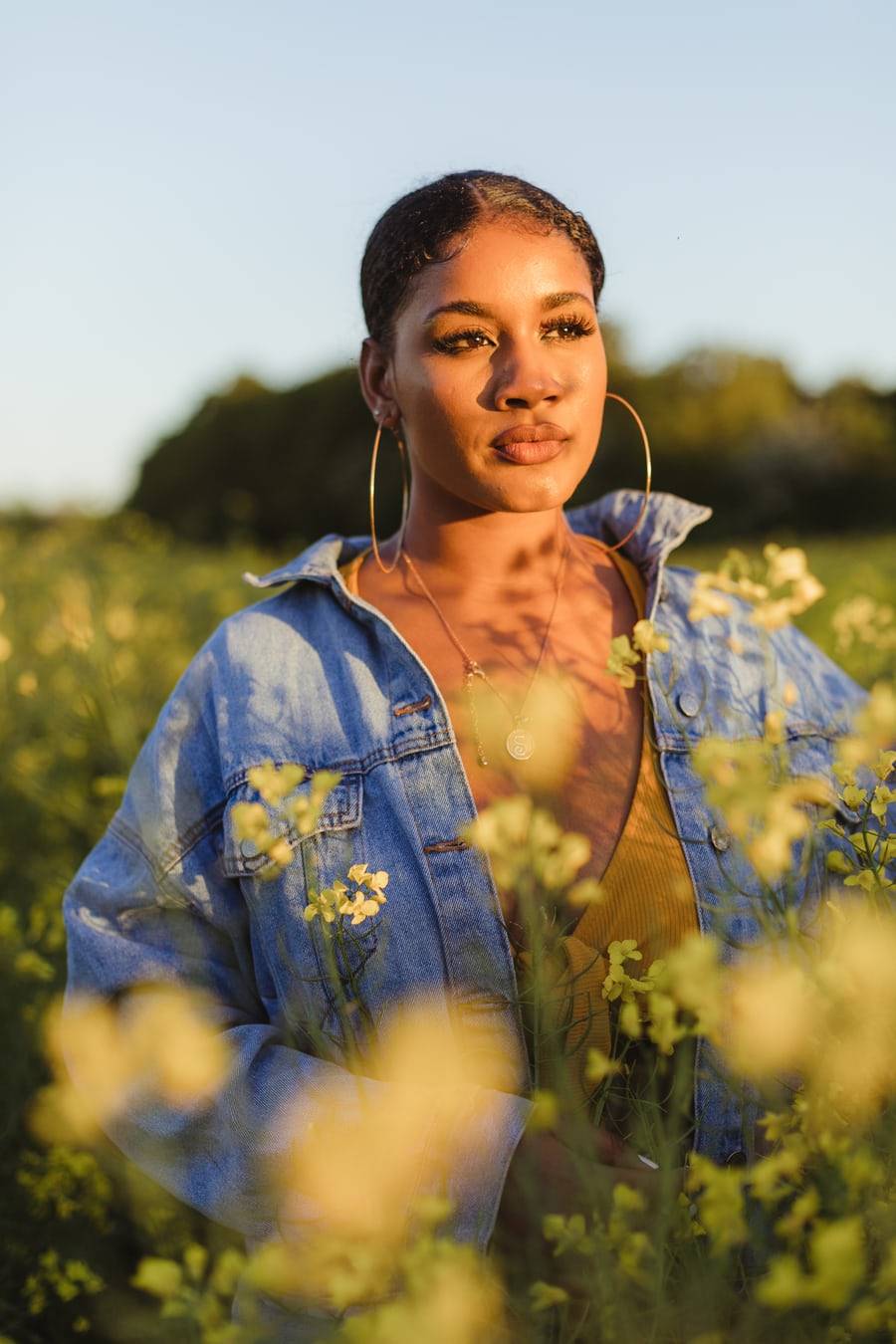 Similarly, for those that want to focus on more exposed areas, Ultrasun has expert products that will protect your skin. The Ultrasun Hand Cream SPF understands the need to eradicate ashiness as well as protecting your hands from sun exposure, coined with SPF 30 and protecting you from UVA, UVB and PA, it is fast absorbing with powerful ingredients like berry wax and antioxidants to prevent pigmentation and ageing across the hands. For those seeking a higher percentage of SPF, the Face SPF50+ Anti Ageing acts both as a protectant, moisturiser and primer all at the same time. Including Ectoin to help prevent cell damage and inflammation as well as SOD, an enzyme that neutralises free radicals helps to protect and prevent the skin from becoming damaged by not only the sun but the environmental rays we face on a daily basis.