5 KEY INGREDIENTS FOR TREATING DARK MARKS
We breakdown OUR SKINCARE glossary to pinpoint 5 key acids that will HELP reduce and improve your dark marks and hyperpigmentation.
As women of colour, our skin can face many battles that require the right ingredients for overall health and optimisation. Whether we are dealing with acne or an uneven complexion, our skin deserves to be looked after with the right products, formulated with the right ingredients.
Many of us suffer from dark marks caused by the after effects of breakouts. Most times, people often believe that women with darker skin tones tend to have more resilient skin but this is actually the opposite as we are more prone to suffer from scarring even from the littlests pimple or skin irritation. These dark marks have different severities, otherwise known as hyperpigmentation.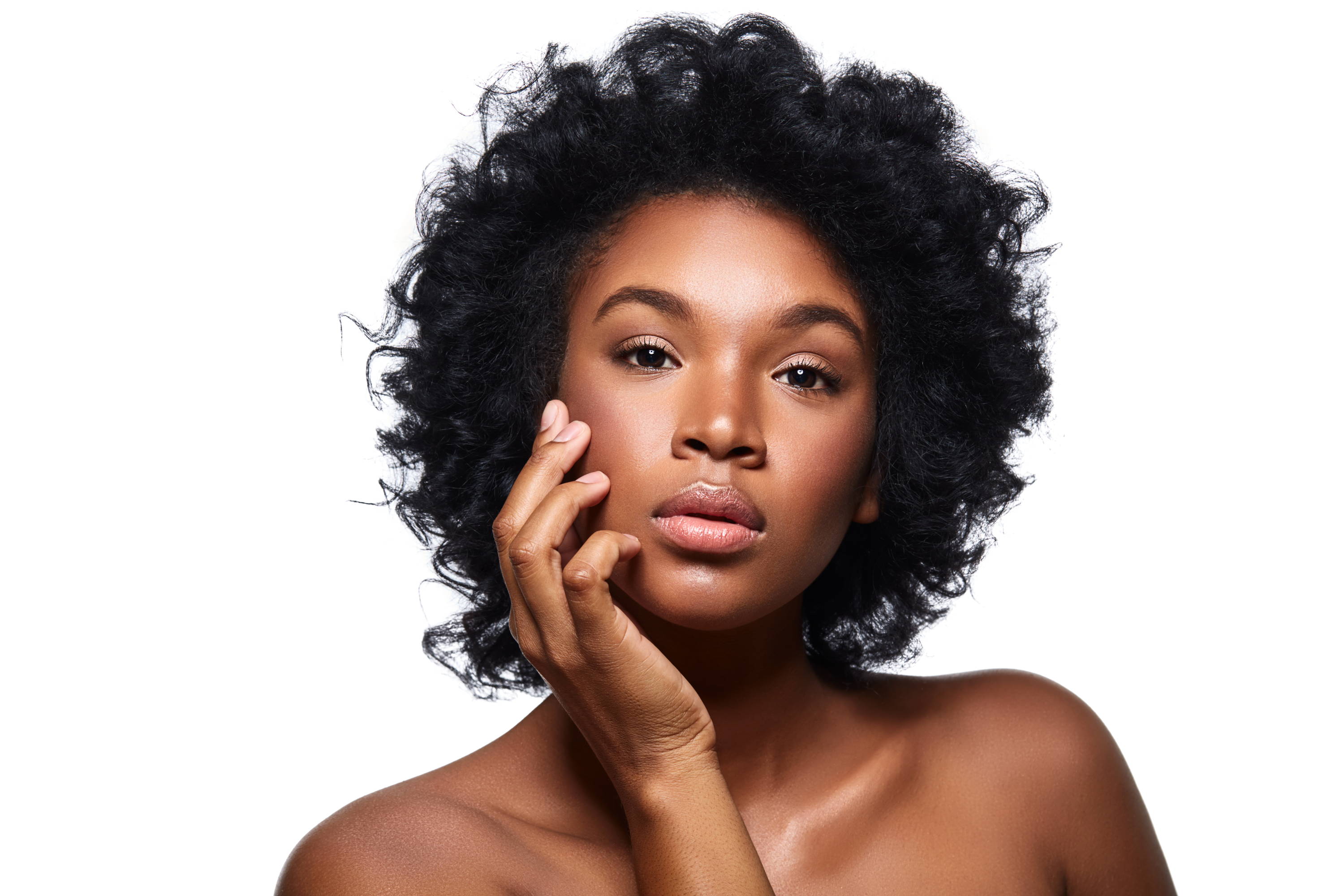 Hyperpigmentation is very visible and common amongst women of colour and it is key to use the right ingredients to tackle this and a great start is by introducing key acids into your routine. Acids is a scary concept and for many it can create the impression of harsh substances that can strip away the skin however this a skin myth, we are here to tell you that acids are in fact your companion when it comes to combatting your dark marks. Acids are the miracle tool used to fight acne, dark marks, ageing, uneven tone and texture as well as scarring and with so many on the market, these 5 key acids will help to eliminate and reduce the appearance of your scars.
One thing you have to note, reducing your hyperpigmentation/dark marks takes time and results are dependent on your skin's DNA as well as the strength of the product, there are no overnight results but consistency and protection will reap the benefits. Always seek a dermatologist for severe cases and always apply SPF to protect your skin and prevent further dark marks forming from the sun and uv exposure.
Hyaluronic acid, is a super absorbent molecule that is found naturally in the body, which is used to soften and hydrate skin while preventing breakouts.Using a small amount daily helps to plump the skin and returns moisture to the surface and it will not clog pores and allow your skin to glow.
A very popular AHA, the smallest particle allows for the acid to get into the skin and is very effective at exfoliating the skin but also fading stubborn dark marks and evening out the skin's tone and texture.
It's effective skin-renewing properties, makes it a popular option for reducing the effect of ageing. It can help smooth fine lines and improve the skin's tone and texture.
Derived from mushrooms, Kojic Acid is ideal for treating dark marks and evening out pigmentation, especially for darker skin complexions. Its an active skincare ingredient that is great at lightening visible sun damage, age spots, or scars.
Consistency is key and using products that contain Kojic acid can result in an anti-aging effect on the skin. In addition to skin-lightening effects, Kojic acid also contains some antimicrobial properties which means that it helps to treat acne caused by bacteria in the skin.
Probably one of the most well know acid, Salicylic acid is known for its ability to exfoliate the complexion and keep the pores de-clogged whilst reducing acne and evening the skin tone .
Found in cleansers, serums and spot treatments, Salicylic acid is often in concentrates between 0.5 and 2%. As an AHA it breaks down the old skin cells and allows for renewal effectively peeling away scars, sun damage and age spots.
Another brightening agent that is highly recommended is Vitamin C as an antioxidant, the properties neutralise free radicals but also brightens the skin, offering that lit from within healthy glow. Used in conjunction with stronger acids, Vitamin C is the friendly reminder for brighter and even skin.