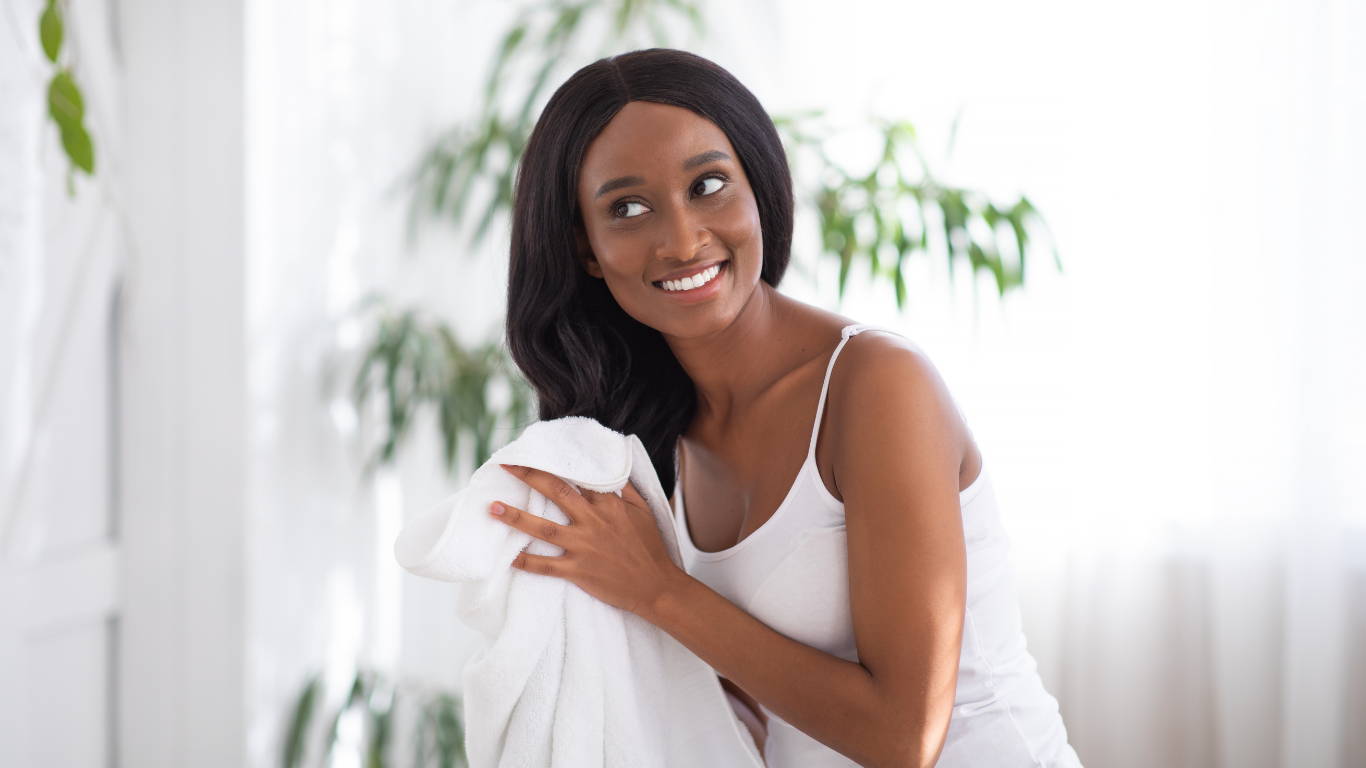 ---
Winter can be a tough time for hair, especially for those with curly, coily, kinky or textured hair. Cold weather, indoor heating, and frequent washing can all take its toll, leaving your hair dry, brittle, and prone to breakage. To help maintain healthy, moisturised hair during the winter months, it's important to take extra care of your hair. Here's how to upgrade your routine to take care of your hair in winter:
Avoid washing your hair too frequently
---
While it's important to keep your hair clean, washing it every day can strip the hair of its natural oils and moisture. Depending how often you wash your hair, see if you can take it a little longer with protective styles or some gentle TLC. It's important to keep your hair and scalp hydrated and clean, but skip washing your hair with water that's too hot as this can dry out your hair too. It's also worth checking out the water in your area and investing in a shower filter if you live in an area where the water isn't compatible with your hair.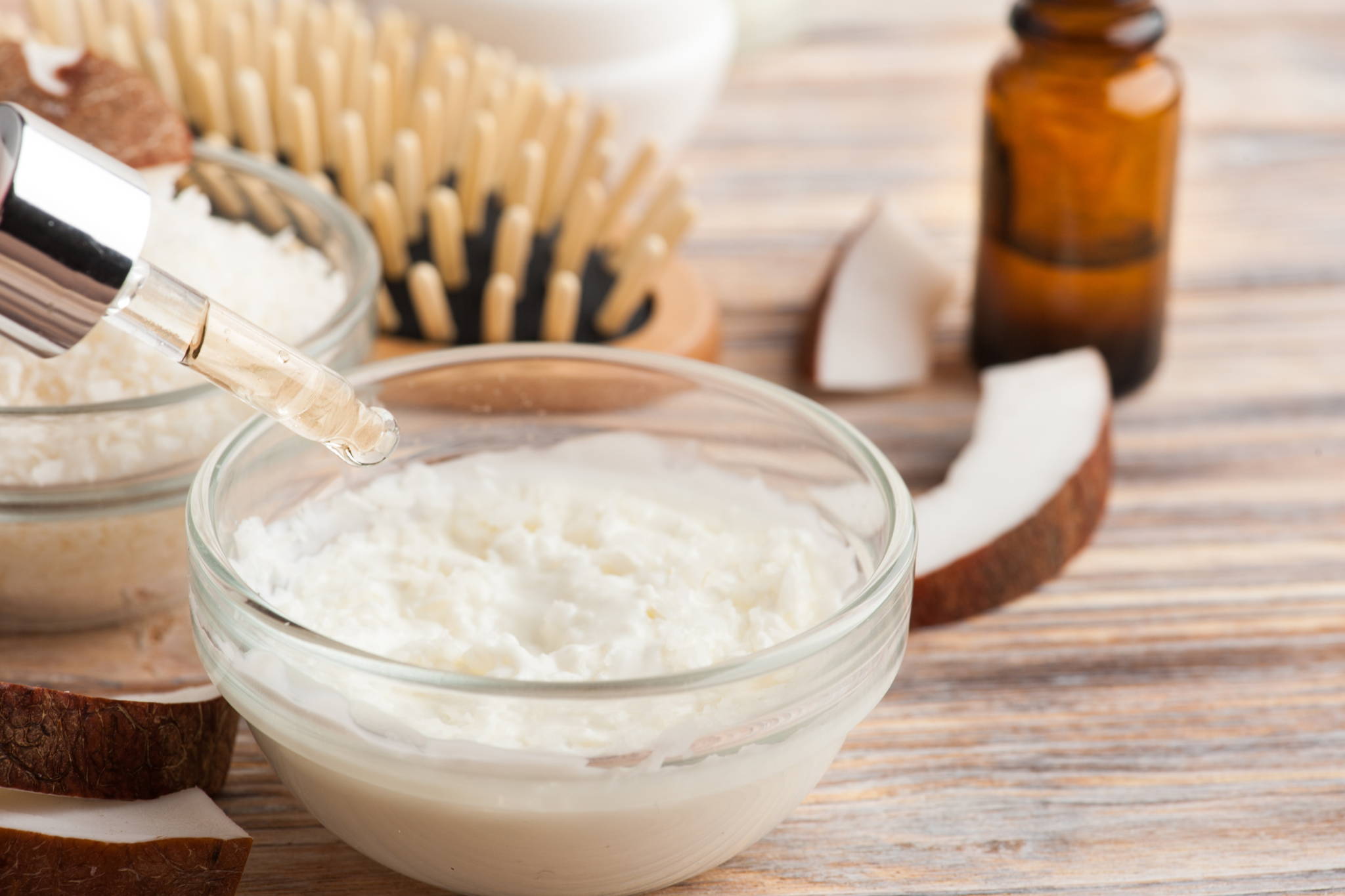 Use a moisturising shampoo and conditioner to cleanse
---
Textured hair is naturally dry and prone to breakage, so it's important to use products that will add moisture to the hair. Look for shampoos and conditioners that are specifically designed for your hair, or if your hair's feeling especially dry, try a mid-week co-wash to moisturise your hair.
The Mielle Organics Detangling Co-Wash is the perfect co-wash conditioner for type 4 hair for intense hydration and silkiness. It locks in moisture, supports hair strength and prevents split ends and breakage for cleansed, hydrated hair. Or if you want to try a cleansing shampoo that moisturises the hair with aniseed, castor oil and cassia then the Camille Rose Sweet Ginger Cleansing Rinse will help to boost and nourish your hair.
---
---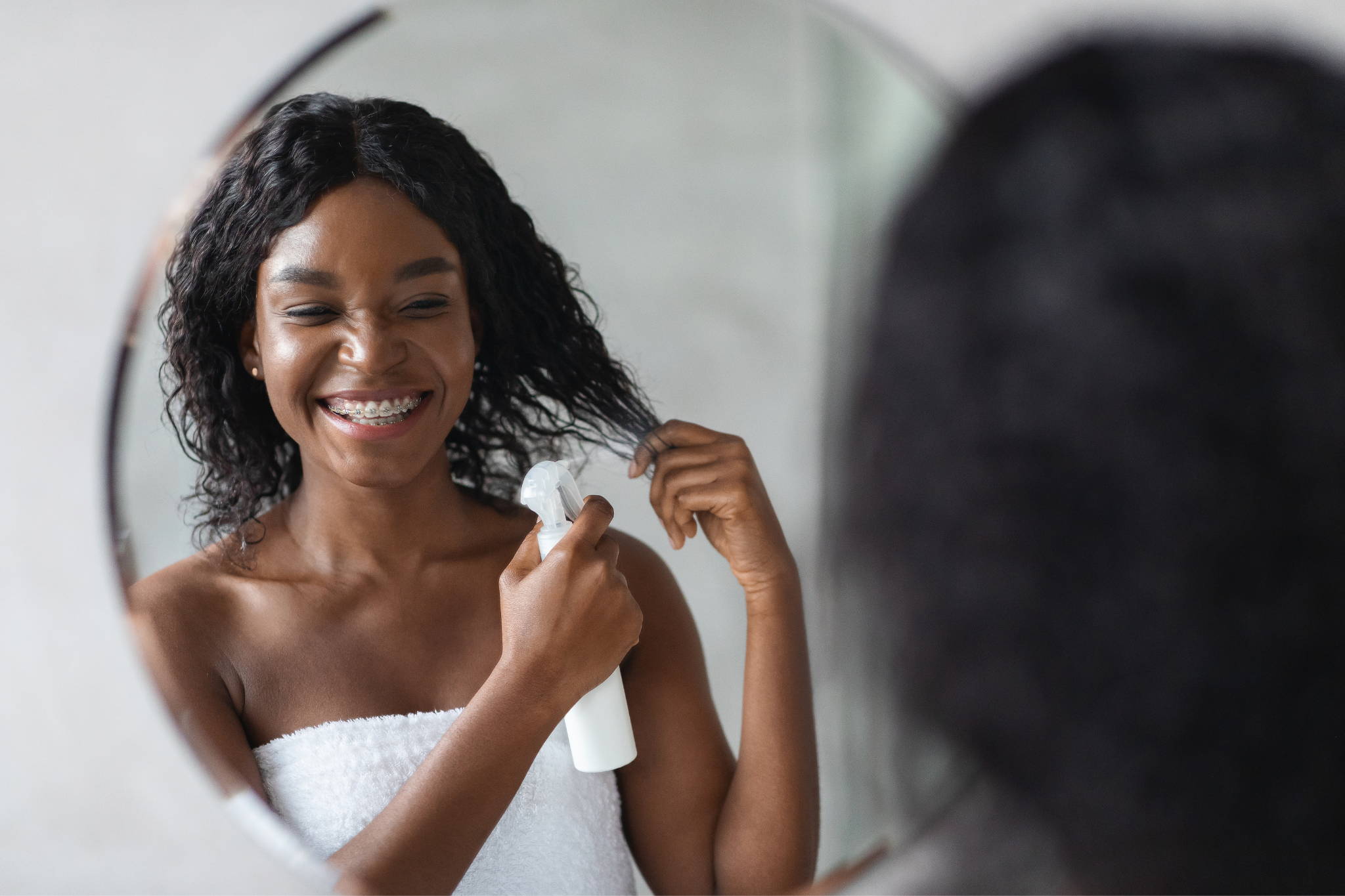 Protect your hair from heat
---
The heat from styling tools can cause damage to the hair, especially in the winter when the hair is already dry. If you must use heat, make sure to use a heat protectant and keep the heat setting at a low to medium level.
The KeraCare 6 in 1 Thermal Protector has been specially formulated for afro, textured or curly hair to help detangle and protect the hair from the heat damage while controlling frizz. It contains moringa and morula oil to hydrate and moisturise the hair.
---
---
To prevent breakage and keep your hair moisturised, use a satin or silk pillowcase at night. These materials are less abrasive than cotton, which can cause friction and breakage. You can also use a satin or silk scarf to protect your hair while you sleep.
Wearing your hair in a protective style can help to save it from damage, dryness and breakage, day or night.
---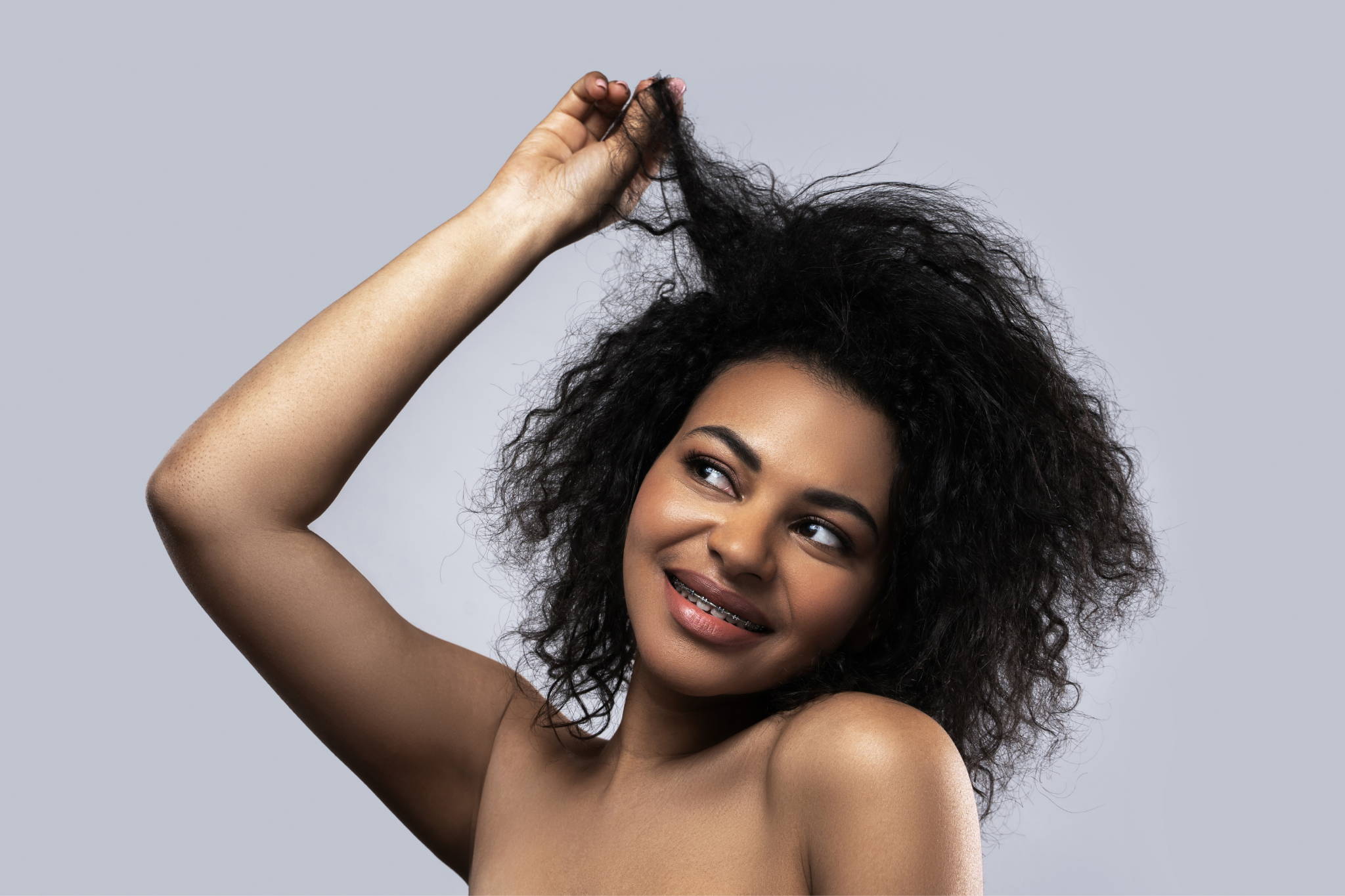 ---
Deep conditioning is essential for maintaining healthy, moisturised hair, and it's especially important during the winter. Use a deep conditioning treatment at least once a week to nourish and strengthen your hair.
The Camille Rose Algae Renew Deep Conditioner is rich in 65 vitamins, minerals and antioxidants to protect and hydrate your hair thanks to its mango, cocoa butter and algae formula. For a refreshing boost of hydration that reduces frizz and flyaways whilst adding protein and moisture, try the Mielle Babassu Oil & Mint Deep Conditioner. It's made with Amazon palm fruit, babassu oil and amino acids to care for your hair.
---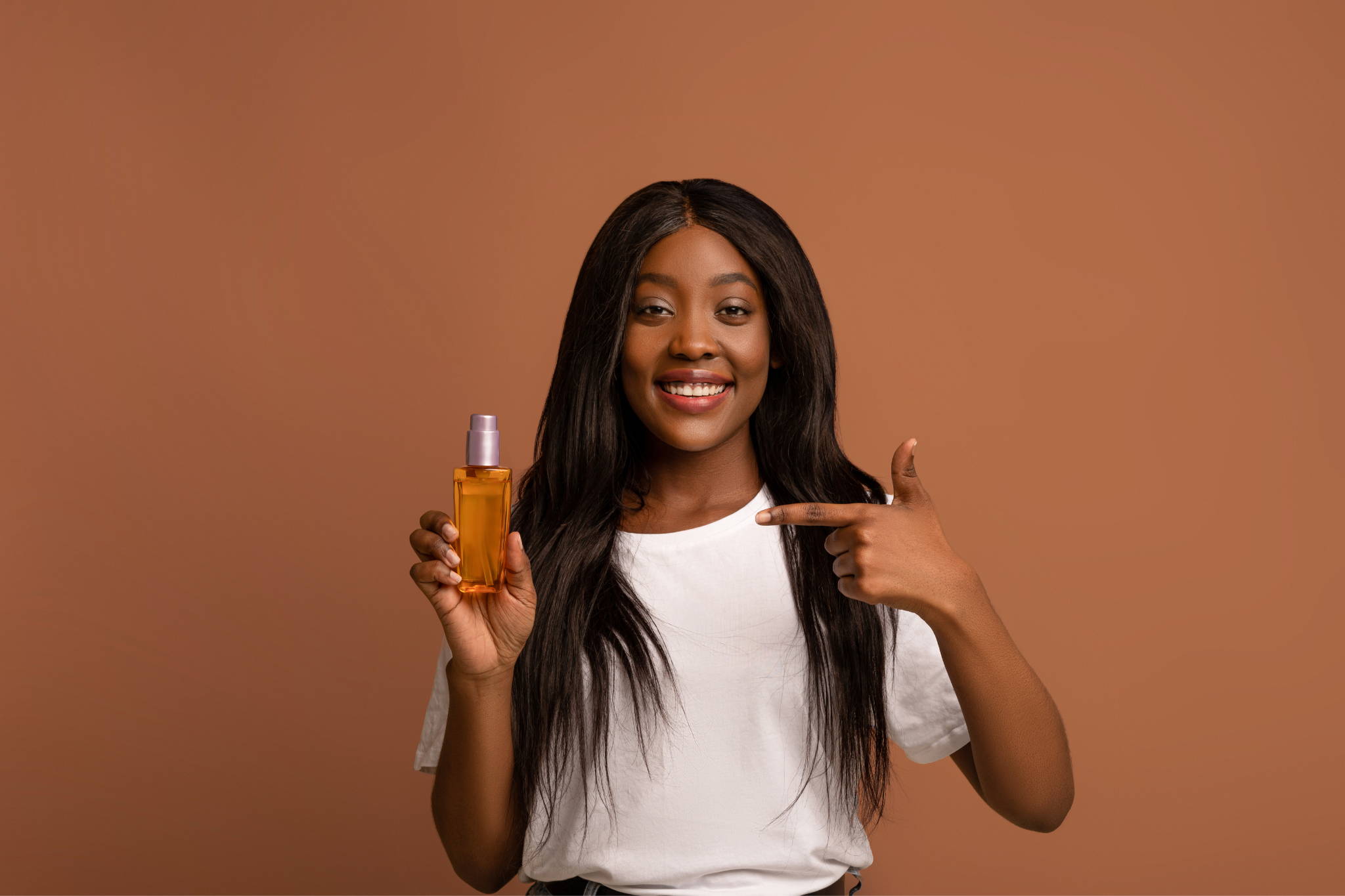 Seal in moisture with a hair oil
---
Hair oil is an effective way to seal in moisture and protect your hair from drying out. When applied to damp hair, hair oil helps to lock in moisture and prevent moisture loss. This is particularly important for people with dry or damaged hair, as it can help to restore moisture and improve the overall health and appearance of the hair.
Jamaican Black Castor Oil is perfect for hydrating and softening the hair and drenching the skin with moisture. With its high Vitamin E and fatty acid content, it's the ideal product to repair damaged hair and seal in moisture. R & R Luxury Coconut Oil is a pure, natural, cold-pressed and unrefined oil that moisturises and conditions your scalp and hair, whilst sealing moisture in place. By following these tips, you can help keep your hair healthy and moisturised when the weather turns colder. With a little extra care and attention, you can maintain beautiful, healthy hair all winter long.
---
---
---
SHOP OUR TOP HAIRCARE PICKS
---
---