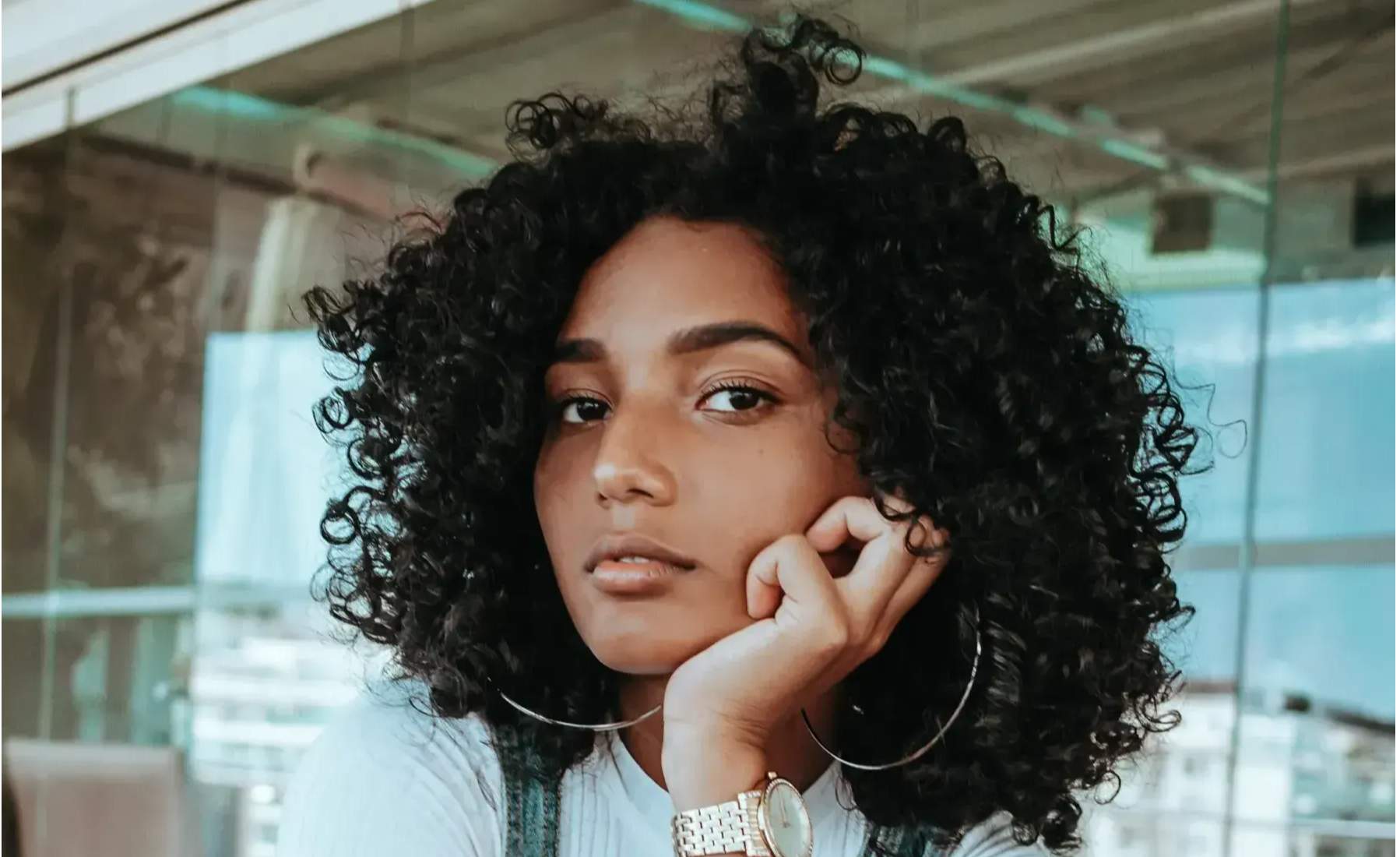 ---
More commonly grouped than one would like to admit, curly hair types should be understood and treated differently. Whilst curls start from a type 2 and finish at type 4, for most black women, our hair ranges between type 3 and type 4. It is important to understand your curls because this knowledge will help you to look after and maintain your hair, optimising your healthy hair journey.
---
---
TYPE 3A
Shiny, loose, large and bouncy, 3A curls look wavy when wet but spring into life once dry. If you are treating these types of curls, you want to avoid using heavy products that will weigh down the hair. Avoiding any butters is vital if you don't want your hair buckling under the pressure.
TYPE 3B
Curls like a sharpie, the slightly tighter curl pattern dries quickly but needs products to help it stay in place in between washes. Still ensuring the hair is moisturised, apply a cream rather than a thick butter which will offer the benefits without the drawbacks.
TYPE 3C
More commonly known as 'Corkscrew Curls', 3C has a curl size of a pencil and when styling and treating, it is advised to use more of a cream than a gel and for maintaining and supplementing, apply water when needed.
For girls with the curly hair type, the Curly Girl Method (CGM) has been popular in recent years following the new take on curly hair that was introduced in the bestselling Lorraine Massey's Curly Girl.
The method can be summarised into three main steps
Cleanse the hair with clarifying shampoo. Switch to a no-poo routine, using gentler sulfate-free shampoo containing mild cleansers like coco betaine andavoid using products that contain these detergents: sodium laureth sulfate, sodium lauryl sulfate, ammonium laureth sulfate, etc, They're drying sulfates that are especially damaging for curly hair, as they strip off natural oils.
Condition, apart from the right shampoo, you will also need to use products that treat your locks with respect. You will need a few conditioners, as well as styling and moisturizing products like mousses, gels, and serums. Whether it's a conditioner for your scalp, leave-in treatment, or moisturizing product, everything you use should be free of silicones and alcohol.
Dry & Style, apply your favorite styling products such as mouse, gel or foam to your wet hair and scrunch it up to help the curls form. Then, dry out your hair by hair plopping with a microfiber towel or some old cotton t-shirt. You can either leave it up to the plopping hair method or let your hair air dry.
---
COILY
As a type, coily and kinky hair is the tightest in terms of a curl pattern and is known for often being difficult to comb out but essential to moisturise. With type 4 curls, it is important to keep the hair and scalp hydrated and try to stretch the curls to avoid shrinkage. Play with heavy duty products like butters and creams to ensure hydration.
---
TYPE 4A
A super tight coil, the 4A curl pattern is easier to manage once moisturised. To avoid excess frizz, focus on hydration and applying products that are rich like creams.
TYPE 4B
Densely packed and can be quite difficult to define but usually formatted in an S or Z pattern. 4B hairstyles benefit from heavier products that will lengthen the hair and for added definition, applying a shine spray will tame fly aways and add the desired sheen.
TYPE 4C
Whilst 4B and 4C hair types are quite similar, 4C stands apart with strands that tend to be more fragile and have a very tight zig-zag pattern. The curl pattern that will receive the most shrinkage and dryness requires the ultimate care when it comes to washing, maintaining, moisturising and hydrating. Opt for heavier products for the ultimate absorption
For Coliy hair types its best to look for products that have hydrating ingredients: The texture of coils make it difficult for the natural oils from your scalp to travel down the shaft of your hair. So look for moisture-enhancing ingredients that'll keep your kinks and coils hydrated.
4B and 4C hair are delicate and so you want to look for products with hydrating ingredients like almond oil and olive oil which are good for minimizing moisture loss. Shea butter (think: leave-in masks, cleansing conditioners, and lightweight oils) reduces breakage and aloe vera boosts moisture and soothes an itchy scalp. They'll moisturize your coils to the fullest without completely weighing them down.
---
---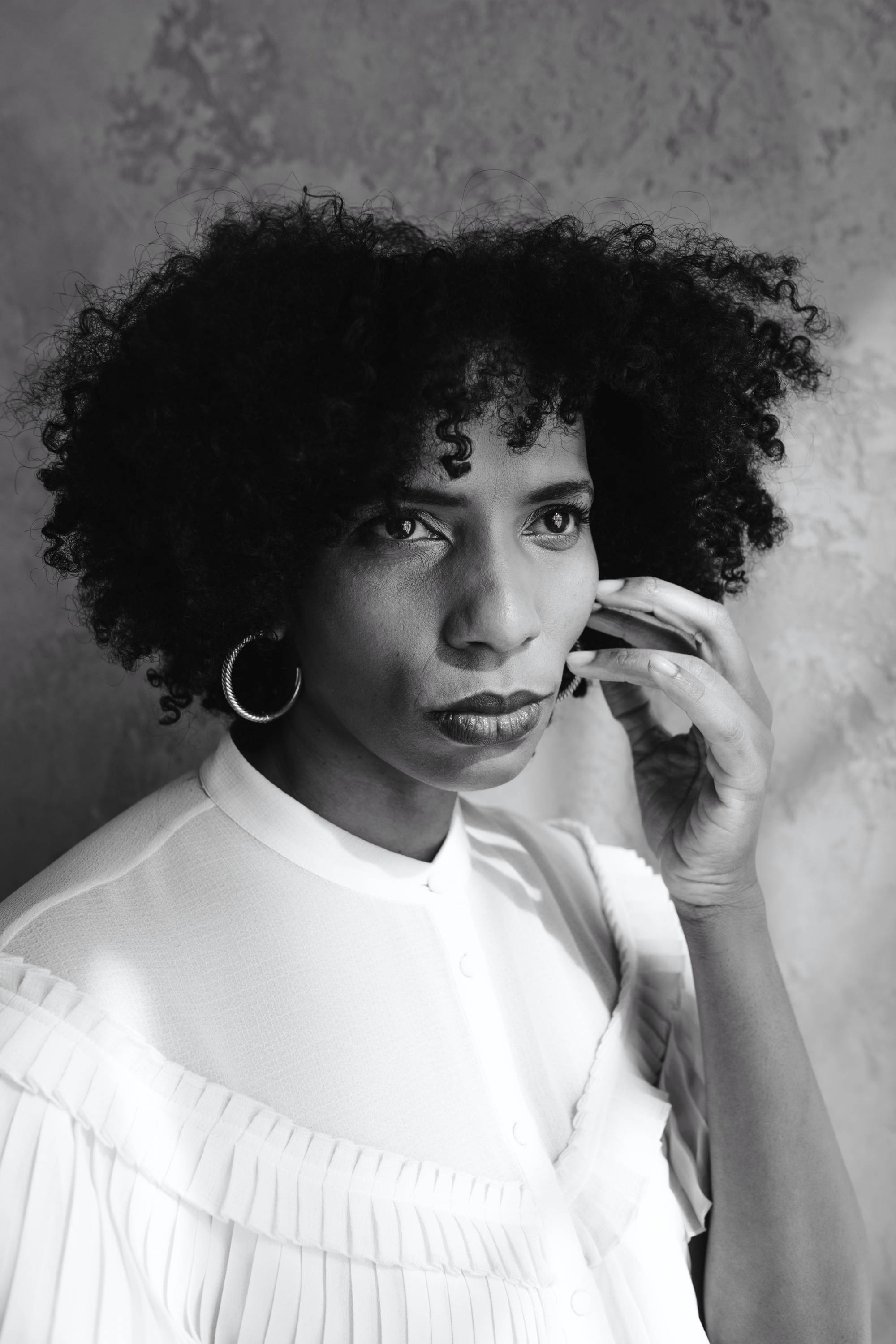 ---
SHOP OUR TOP SKINCARE PICKS
---
---